They're good-looking. They provide security. And they're ceaselessly thoughtful. If only we go swipe right on a person to match the qualities of Dagne Dover's bag collection. 
Founded in 2013, three female entrepreneurs were passionate about creating a brand that combines empathy with excellent design. And through their hard work and tenacity that is exactly what they have achieved. Dagne Dover bags resonate with all of us as they speak to a functional fashion mentality. Not only do the contemporary bags ooze a classically-chic style, but versatile practicality also remains at the forefront of every avant-garde design. 
Every Dagne Dover bag is made to make your life easier so that you can focus on changing the world. The Dagne Dover daily tote is created to conquer courtrooms and client calls one compartment at a time. The Dagne Dover backpack promises to have your back through thick and thin. And the Dagne Dover diaper bag is the spill-proof solution to new parenthood.
This brand also recognizes environmental efforts as a necessity. They are committed to doing their part through sustainable materials. And their Almost Vintage initiative sees that previously loved Dagne Dovers receive a second home. They go above and beyond to applaud our everyday heroes with discounts. And they give back wherever they can. 
Why not let one of their beautiful bags carry your load.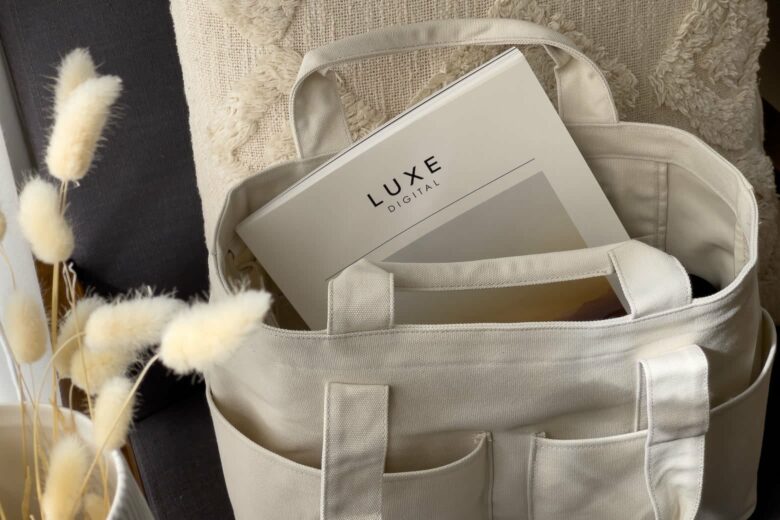 What makes Dagne Dover special
Dagne Dover is no ordinary bag brand. They're trailblazing in the industry with innovative materials, cutting-edge eco-solutions, and fashionably functional designs. 
Innovative materials
Dagne Dover has a variety of collections. Each of them is manufactured with exclusively distinctive materials. And all their bags are water-resistant and made to last a lifetime. 
Their latest revolutionary fabric is repreve recycled poly. This modern material turns recycled bottles into bags. While their vegan leather selection will give you the same sumptuous style without the solecism. The Made for Now collection is made from 100% Organic Cotton grown without pesticides. And the Neoprene range merges the worlds of athleticism and leisure effortlessly (some would call it athleisure). A genuine pebbled natural leather embodies luxury with drum-dyed perfection. While their signature coated canvas gave birth to the groundbreaking brand in durable, anti-stretch fashion.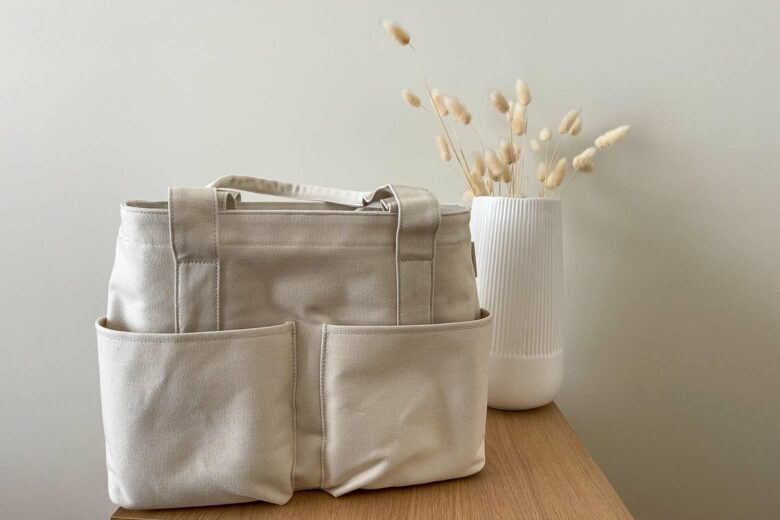 Eco efforts
This state-of-the-art brand is making a stance when it comes to environmental sustainability.  Dagne Dover is committed to doing its bit to protect our planet. And by supporting the brand, so can we. 
All of the materials are tested for harmful chemicals. While their Vegan collections can be attributed to the brand's animal-loving nature. Dagne Dover gives a scrap about minimizing waste and all excess materials are used for sampling so that they never see a landfill. Dagne Dover's innovative Almost Vintage initiative encourages previously loved bags to be re-cherished. And its reuse, recycle vision manifests in various forms—from charity donations to in-house clothing drives.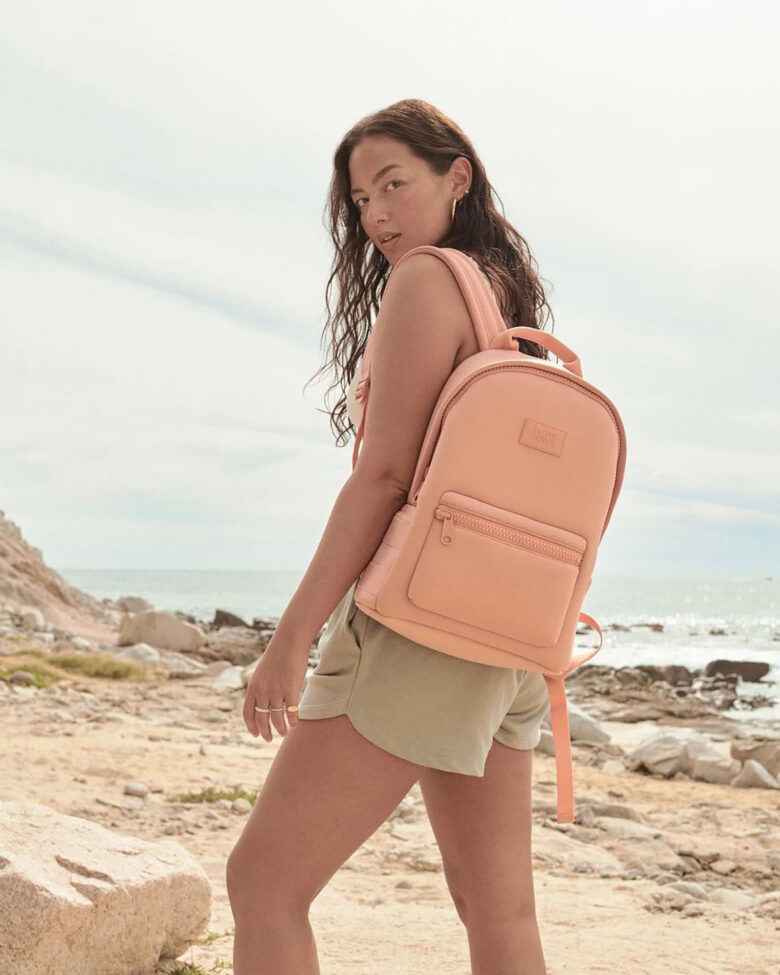 Fashionably functional bags
Dagne Dover flawlessly marries fashion with functionality: All of the bags are created with an idiosyncratic purpose in mind and promise to deliver with superlative style. While spacious compartments and problem-solving pockets do their bit to make life easier. 
"Good design is everything," is this innovative brand's manifesting mantra. The self-evident slogan is integral to every product. And the brand aims to encompass exciting classic-chic versatility into every collection.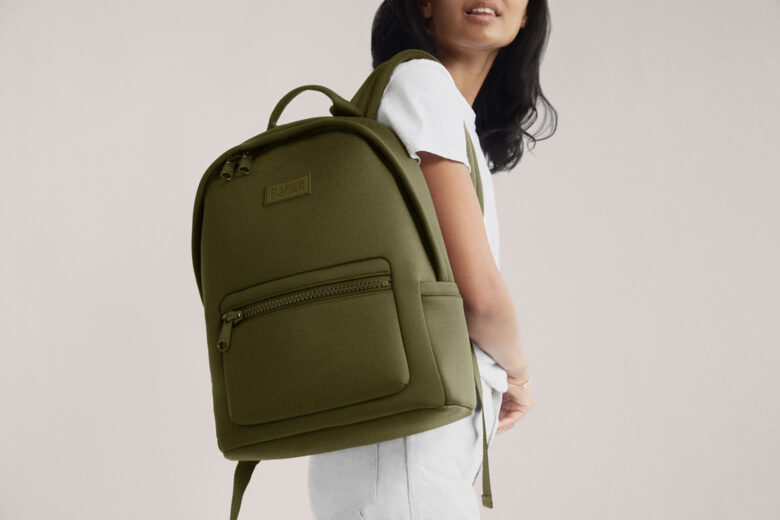 Dagne Dover verdict
We all strive to make life easier and look good while doing it. Dagne Dover empathizes with this conundrum and aims to solve it with its wide range of fashionably functional bags. And as society moves away from cheap, fast-fashion knockoffs—what better way to make your mark than with a decadent Dagne Dover do-it-all.
The pros:
Premium quality innovative materials. 
Remarkable efforts towards environmental sustainability. 
Timeless trendsetting designs. 
Versatile, durable, water-resistant functionality. 
Conscious social impact.
The cons:
Most styles are monotone. 
Not all materials are vegan. 
Doesn't offer international returns.
The alternatives
Senreve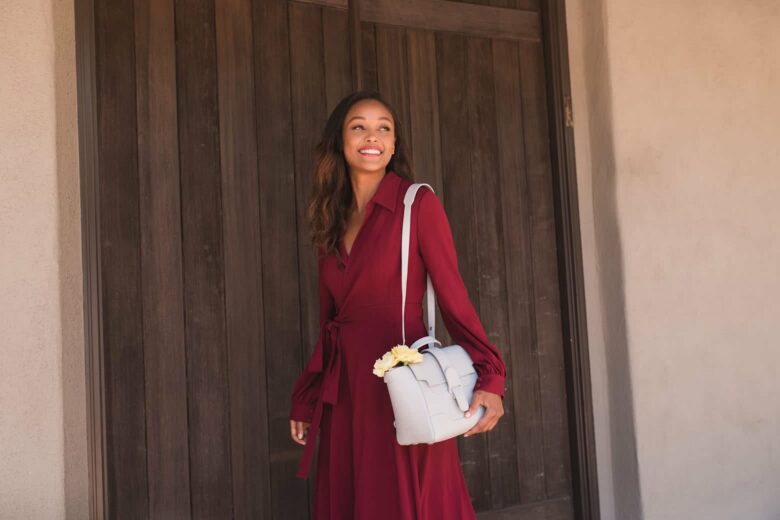 Senreve bags are designed in New York and crafted in Italy, resulting in an opulent, feminine finesse. The sumptuous brand is a fantastic alternative to Dagne Dover. You should, however, be prepared for a higher price tag. 
Bellroy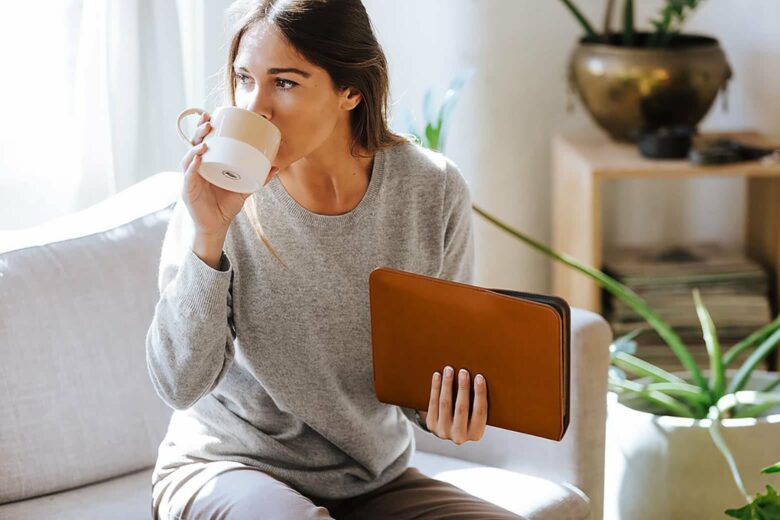 The Australian brand prioritizes practicality, comfort, and durability. Bellroy merges the three perfectly. And they are a great alternative to Dagne Dover within a similar price range. But they may lack the same elegant chic style.
Cuyana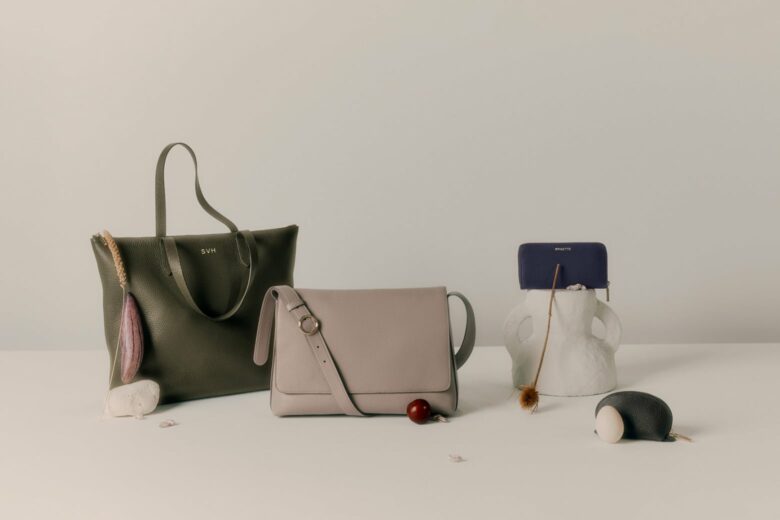 We love this minimalist modern brand. Their refined simplistic collections never fail to disappoint in style. And while they're an excellent alternative to Dagne Dover, they may not meet the functional needs of our on-the-go powerhouse mothers. 
Hands-on experience and benefits 
Unboxing
Could it get any better than unboxing a bag in a bag? Probably not.
The whole unboxing experience smells of adventure as your designated Dagne Dover arrives promptly on your doorstep dressed in a trendy drawstring bag. This fashionable drawstring packaging flaunts the latest prints. And it could double up as a convenient washing bag. Talk about getting more bang for your buck.
Materials & craftsmanship
Cushiony craftsmanship speaks to chic comfort. Dagne Dover's soft premium materials are made to effortlessly rest on your shoulders. And the fashion-forward fabrics do more than just boost your ego. They boost the environment with their sustainable efforts. We use our Dagne Dovers daily as they complement every ensemble or scenario. And we're almost certain you will too.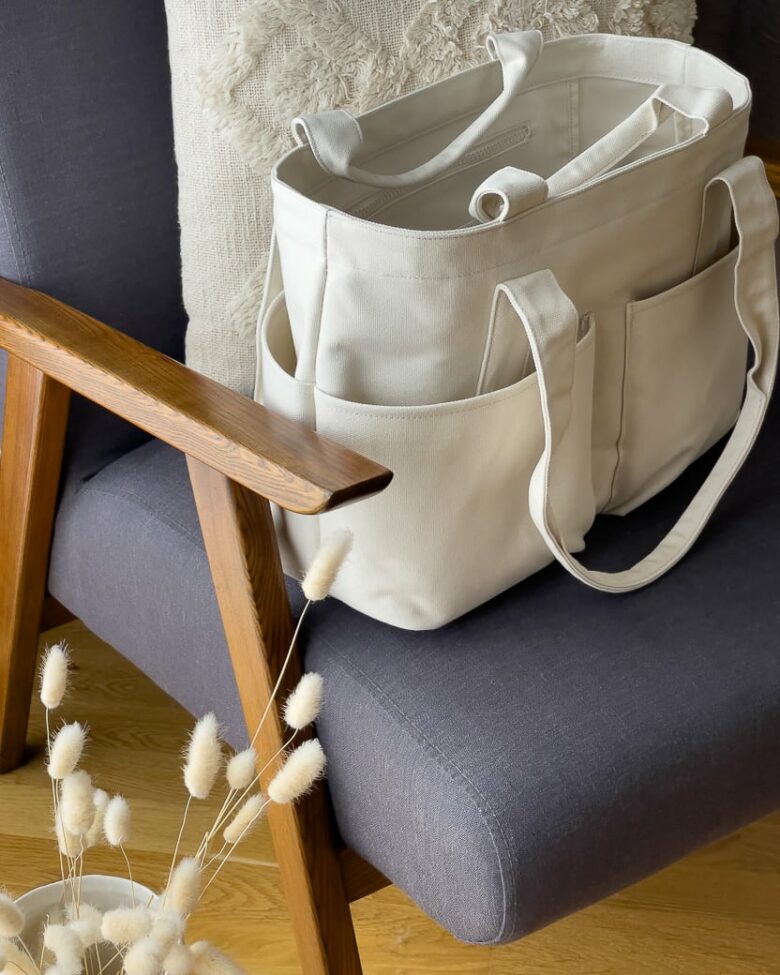 Aesthetic & design
Who needs a virtual assistant when you can organize your whole life into compact compartments. Dagne Dover's bags are designed to carry the load. And they take the edge off an on-the-go day. Their goal is to allow you to focus on what you do best—and to look fantastic doing it.  
Colors
Dagne Dover's hues range from sleek black to soft pastels to vibrant greens. And they've even thrown in a few contemporary prints along the way. You'll easily find an everyday classic or statement accessory. Our secret—get one of each. You can't go wrong.
Care & maintenance
A big part of this brand's "make life easy" attitude is manageable maintenance. And their neoprene range can simply be chucked in the machine and be left flat to dry. 
Their leather collections, however, require a little more care. You should use an appropriate leather cleaner and warm water. And gently wipe your bag down with a soaked, soft cloth. While a microfibre cloth is required to pat it down.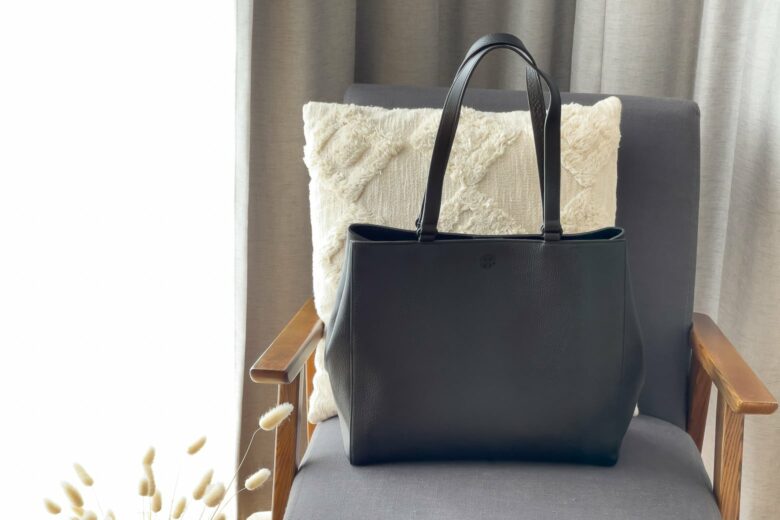 Price
As we always say—you pay for luxury. But Dagne Dover's prices are relatively low for what you receive. And while they're made to last a lifetime, we see the purchase as more of a (fashionable) investment. 
Who is it best for
There is a unique Dagne Dover for everyone. And we mean everyone. 
A Dagne Dover diaper bag is a quintessential addition to young motherhood. A carryall is calling our powerhouse women. A Dakota backpack is just waiting to be picked up by the adventurous. While a Dagne Dover tote summons the burnt-out to a weekend away. 
Our favorite Dagne Dover's bags
Dagne Dover Dakota Neoprene Backpack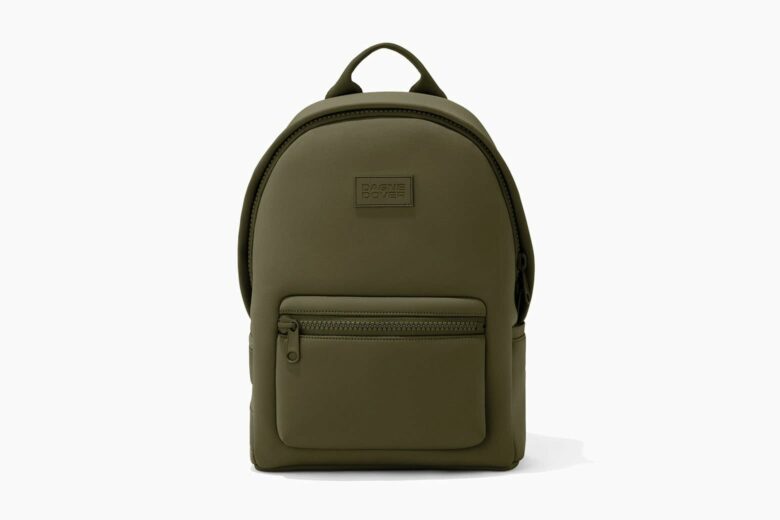 We can't get enough of our Dakota backpacks. And the Dagne Dover backpack reviews tell us that you can't either. 
The avant-garde design proves that neoprene isn't just made for wetsuits. And the water-resistant fabric screams functionality with a convenient wet bag inside. The recycled materials are machine washable. And five unique colorways serve as the perfect excuse to get a spare for when you leave it out to dry.
The rubbery neoprene smells of adventure. And whether you're tackling new trails or catching a wave—this Dagne Dover backpack is your quintessential guide to lifelong exploring. 
Best for: Rivaling your rubber wave-riding suit. 
Dagne Dover Landon Carryall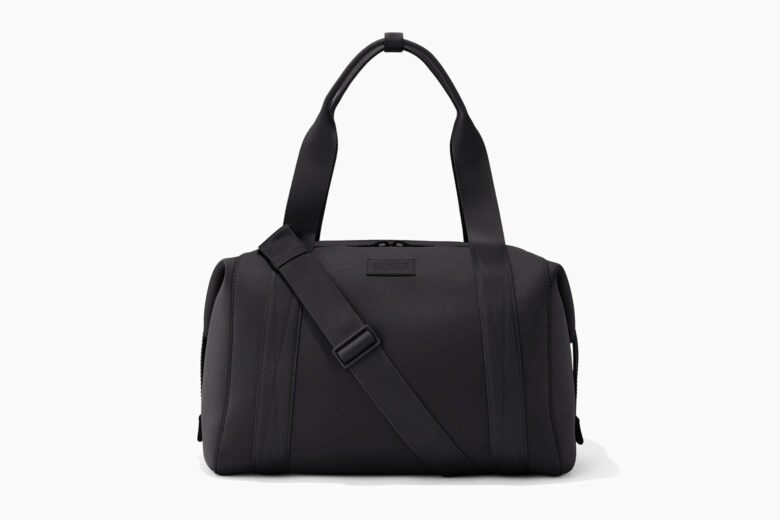 The Dagne Dover Landon Carryall is on the top of our list of best weekender bags for men.  And what better way to start your much needed getaway. 
Made in the brand's signature repreve recycled poly, the Landon Carryall contributes towards a sustainable future and makes you look effortlessly chic while doing it. The soft fabric is light on the shoulders and trendy colorways speak to Dagne Dover's modern minimalist style. 
This contemporary carryall will fit all your essentials in an organized fashion. And the compact size and luggage sleeve make it the perfect carry-on companion. 
Best for: Sustainable style meets carry-on convenience. 
Dagne Dover Allyn Tote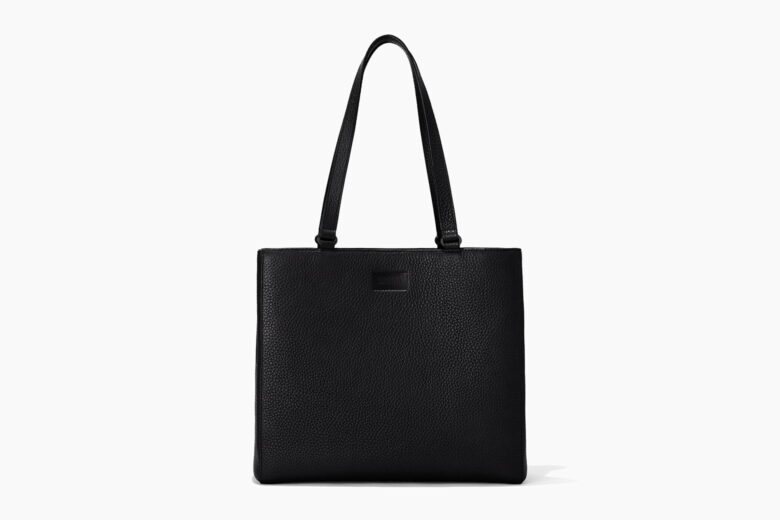 It's timeless. It's convenient. And it's endlessly stylish. Needless to say, this Dagne Dover tote is the tote-al package. 
This trendy tote comes in a range of Voguish colorways—from army green to dark aubergine. While a soft pebbled leather speaks to a versatile timeless design. A detachable keychain ensures that the elusive necessities are right where you need them (and not on the kitchen counter). And countless pockets exude organized practicality. 
This Dagne Dover daily tote thinks of everything so that you don't have to (say goodbye last minute panics).
Best for: Time-honored totes get a trendy makeover. 
Dagne Dover Signature Classic Tote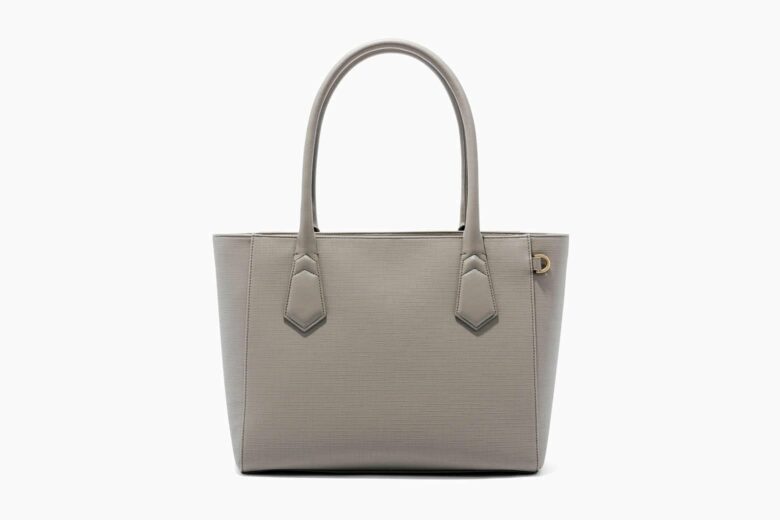 Straight from the office to happy hour—a life-in-motion has never looked so good. 
The innovative interior is made for innovative mindsets. And numerous pouches promise to protect your laptop from your morning caffeine. A detachable keyring and plenty of pockets speak to a posh practicality. While the sleek, slimmed-down silhouette exudes a classic-chic style. Fold down handles rarely get in the way. And soft natural hues whisper tones of sophisticated simplicity. 
This signature tote is the versatile complement to any ensemble. And a capsule wardrobe wouldn't be complete without one. 
Best for: Stylish simplicity exudes everyday practicality. 
Dagne Dover Indi Diaper Backpack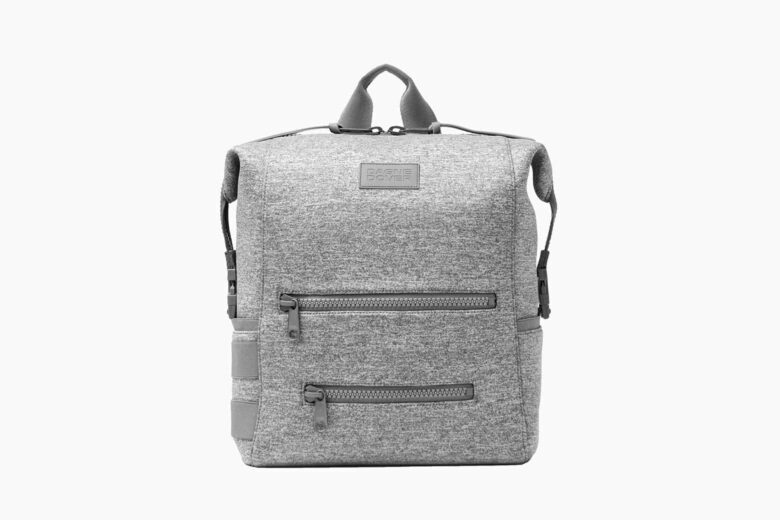 Out of sight. Out of mind. This Dagne Dover diaper bag will make your puree wipes and dirty diapers disappear for the day. So that you can keep that designer work bag baby-free and for the office.  
And while the spacious interior and compartmentalized zips are designed with young moms in mind—we think that everyone should have one. The superlative size and optimal organization is second to none. While the repreve fabric takes recycling to the next level.
The machine-washable Dagne Dover backpack makes it spill-proof and diaper friendly. And a travel changing mat speaks to the thoughtful details integral to the brand. 
Best for: On-the-move new parents. 
Dagne Dover Fanny Pack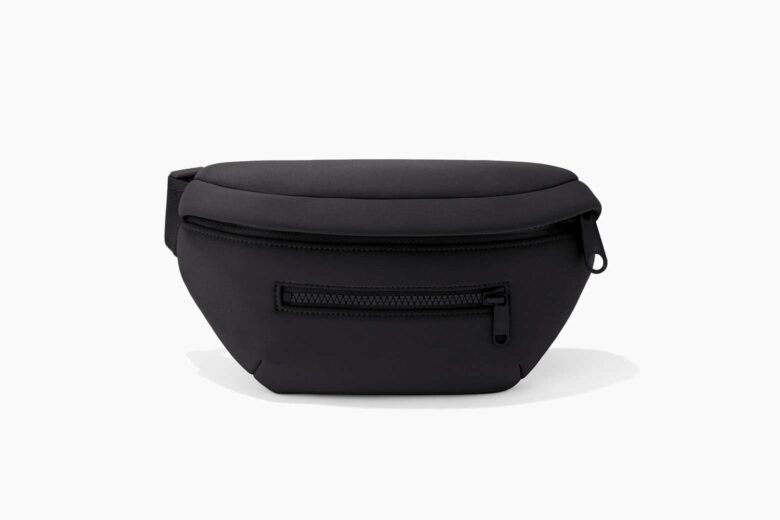 Whether you know it or not—a smooth journey starts with the right fanny pack. And this one has all the makings of a problem-free trip. 
The water-resistant fabric will tug at the heartstrings of the avid explorer. While adjustable straps allow the travel-staple to be worn high or low. Interior pockets keep your cards and cash tidy. While an exterior pocket will provide your boarding pass in a flash. And if you're prey to runaway keys, the key clip promises to put them in their place. 
Best for: Smooth sailing. 
Where to buy Dagne Dover?
Dagne Dover's official website allows for seamless online shopping. The brand delivers products promptly and guarantees full refunds within 30 days. 
Their online store also has a referral program. So you can give your friends a $20 discount and receive 200 points in return. And if you're a teacher, worker, first responder or military worker, the brand wants to acknowledge your heroic work with a Dagne discount. 
Frequently asked questions about Dagne Dover
Is Dagne Dover a good company?
Dagne Dover is committed to designing premium-quality products. And the raving reviews are proof that they deliver on all accounts. But the sustainable brand also takes its environmental and social responsibilities seriously with various eco-efforts and programs. Check our in-depth Dagne Dover bags review to learn more.
Is a Dagne Dover backpack worth it?
The Dagne Dover backpack is definitely worth the price tag. The high-quality bag is stylish to boot. And it'll have your back in every scenario. It's made from recycled materials. And it's designed to outlast a lifetime of adventure. And while, the price may seem steep to some, it's relatively low in comparison to other luxury brands.
Are Dagne Dover bags nice?
Dagne Dover bags far surpass the term nice. Every design is made with a unique purpose in mind. Yet all of their styles seamlessly merge timeless fashion with incomparable functionality. If you're still not convinced, you can read our full Dagne Dover review for all the reasons that we adore the brand.
Are Dagne Dover bags durable?
Dagne Dover durable bags are made to conquer mountain trails and dusty camp sites. They're made to see sandy shores and to hike the unbeaten track. They're your trusted adventure companion.
Can Dagne Dover get wet?
Dagne Dover's vegan and leather collections are water-repellant. And it is very difficult for water to seep through. Their neoprene ranges are water-resistant. And they also dry very quickly. So while we wouldn't recommend taking the bags for a swim—their innovative materials are prepared to take on any weather.