SINGAPORE: Of the many things disrupted by the pandemic, childhood is a big one.
With shutters down and vigilance up in the last three years, children in Singapore and around the world have frequently been confined within the four walls of home. Outdoor play was traded for online entertainment, and social interactions were limited to immediate family members. Even recess in school became a no-mingling, subdued affair.
While it kept the kids safe, recent focus has been on the pandemic's long-term effects on children's mental health. Notably, a piece shared by UNICEF found that the extended period of isolation has led to children missing out on key developmental opportunities, leading to a lag in the formation of core social skills, such as making friends and getting along with others.
Such delays are worrying because these soft skills will be crucial in helping them navigate life, whether looking for a job, forming meaningful relationships, or overcoming everyday challenges.
The hard truth is that for our children to thrive and secure their future, they need to cultivate these core skills as early and as comprehensively as possible. I think it fitting to propose a time-honoured solution — tinkering, or hands-on play.
AN OLD APPROACH SOLUTION TO A NEW PROBLEM
More than five decades ago, the toys my childhood friends and I played with were do-it-yourself contraptions like rubber-band guns, wooden swords, and cardboard houses. Building a toy out of common household items involved trial and error, improvisation and experimentation.
Often, we would try to enhance it with new materials and techniques to make them more durable and look "cooler" than what everyone else brought to school. Looking back, those early experiences of toy-making taught me the values of resilience and resourcefulness and forged unbreakable bonds between my friends and me.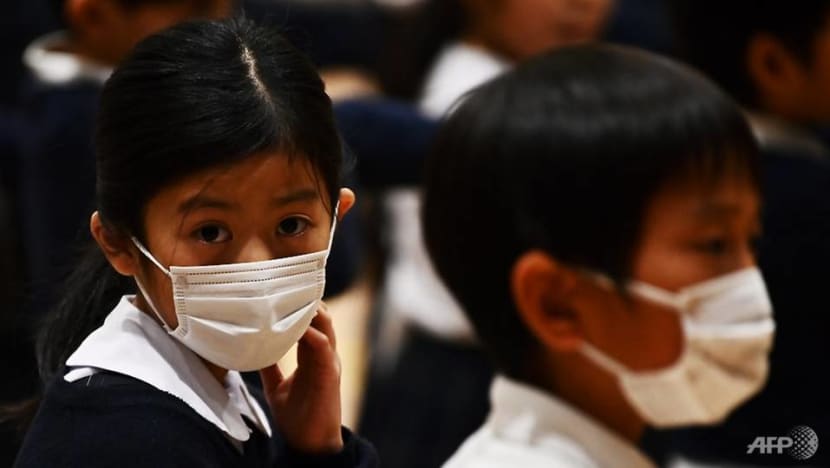 Tinkering also encourages inclusivity. And research backs this up.
An Erasmus+ project conducted across the European Union used tinkering to bolster scientific literacy and increase the participation of disadvantaged children in Science, Technology, Engineering and Mathematics (STEM). The researchers found that with exposure to tinkering, children who are academically weaker or neurodivergent are more engaged, excited and confident in their ability to contribute to collective tasks.
I often catch a glimpse of this inclusivity in action at the Sony Creative Science Awards, an annual toy-making event co-organised by Science Centre Singapore.
For the last 25 years, we've received thousands of toy entries every competition season from primary school students from all walks of life. While these children come from diverse family backgrounds and the materials they use differ, what remains constant is the children's faces lit up with joy when, through arduous trial and error, they reach an "aha" moment and overcome a burning technical difficulty.
Now that almost all pandemic restrictions have been lifted and children regain opportunities for play, I'm hopeful the social development of our young friends will continue.
TIPS FOR PURPOSEFUL PLAY AT HOME
Meaningful tinkering and play can happen just as well as at home if parents know what to look out for. One of the first things I looked out for in toys when my children were much younger was whether the item stimulated creativity.
My go-to toys were those that could be taken apart and reassembled, such as building blocks, because the process sparked imagination and honed their problem-solving skills. Plus, all parents can see the benefit of toys that keep the kids entertained for hours.
For younger kids, toys that encourage physical, mental and social development include push-and-pull toys, ride-on toys, and pattern-making toys like beads. As they get older, toys like models and tangrams can help promote fine motor skills and problem-solving.
In this digital age, I often get asked whether tech-enabled toys are safe for kids. The famous adage of "everything in moderation" applies.
High-tech toys are virtually unavoidable these days and can help strengthen digital literacy – another skill of utmost importance today.
The flipside of playing with tech toys, however, is that the range of possible user experiences tend to be pre-programmed by its creators, restricting the level of exploration and discovery a child can have. In contrast, low- or no tech toys offer full experimental control to the child using it.
Of course, there is no one right way. But parents should consider a selection of toys for a child to have a balanced play experience.
My final and perhaps favourite advice to parents is this: Get involved. Join in the building, disassembling and reassembling. Ask questions and share observations.
By showing interest in their play, we offer positive reinforcement to their behaviour while bonding with our children. Just don't get so caught up in playing with toys "the right way" that we forget to give them the space and freedom to choose their toys, use their imagination and make valuable mistakes.
Purposeful play can help cultivate the key interpersonal and critical thinking skills they might have missed out on during the pandemic, all while kindling the spirit of innovation within them.
Our children have shown more resilience than we imagined in the face of pandemic constraints and concerns. It's time for them to have fun too.
Associate Professor Lim Tit Meng is chief executive of the Science Centre Board.