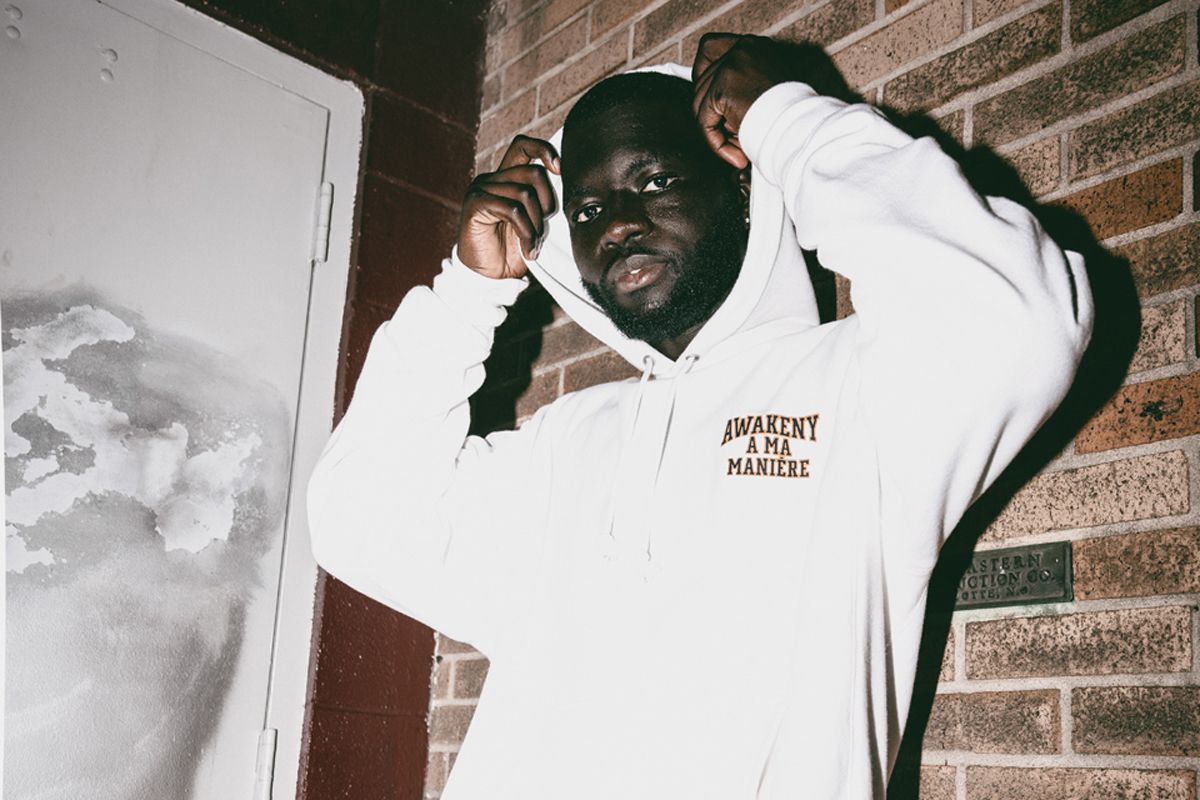 Fresh off collaborations with Jumpman and Lanvin, A Ma Maniére turns to Awake NY, the label behind one of Rihanna's favorite hoodies, for its next linkup.
The A Ma Maniére x Awake NY collab, a first for the two, merges Angelo Baque's streetwear knowledge and James Whitner's ever-present cultural conversations into a compelling nine-piece apparel collection.
Basically, you'll want to take a seat because the A Ma Maniére x Awake NY class is in session.
Incorporating the feels of vintage H.B.C.U., or historically black colleges and universities, gear, A Ma Maniére x Awake NY hoodies, sweatpants, and tees sport collegiate co-branding, including an abbreviated "A.N.Y.A.M.M." university name, on the front and back of the garments.
Meanwhile, the phrase "Higher Learning " also dresses select garments, conveying A Ma Maniere's deep-rooted message for the Black community to remain united especially during their fight against the nation's injustices.
A few Ma Maniére x Awake NY pieces also feature a panther head design, materializing as an homage to the famous Black Panther Party for Self-Defense, the 1960s Bobby Seale and Huey P. Newton-founded radical political group.
The collection's graphic captures the Black Panther organization's passion and resistance, which are also reminiscent of Whitner's inherent brand values.
Leave it to A Ma Maniére and Awake NY to drop knowledge through cozy, uncomplicated apparel complete with all the feels of the higher education halls.
For those interested in making A.N.Y.A.M.M. their rightful alma mater, you can grab your A Ma Maniére x Awake NY memorabilia at A Ma Maniére's physical and online stores.