For gastronomes, food doesn't just fuel but also beautifies the world. A good meal can uplift one's spirit and showcase one's creativity while being a channel of philanthropy and friendship.
Recently held in Seoul, Korea, was a highbrow gastronomic affair that marked a borderless friendship between strangers.
Dubbed "Wuttisak Wuttiamporn x Ilci Gala Dinner", the fine-dining event was a collaboration between a chef from Thailand and a dozen international chefs in Korea.
Wuttisak, known as chef Wut, is a self-taught cooking master and author of Andaman, a beautifully illustrated coffee-table book that pays tribute to the beauty of Thai ingredients, especially from the southern part of the country, and the sustainable ways to approach them.
The transoceanic dinner, which bears his name, was in fact the altruistic result of a casual pursuit for edible efflorescence by Marisa Chearavanont, two years earlier.
"It all began with flowers," said Marisa, an internationally renowned art collector and former gallerist.
The Korean-born Marisa, who also co-founded Build Foundation, a non-profit organisation that aims to help Thailand's underprivileged youth, regularly hosts a dinner at her private residence for friends and foreign guests.
During her search for new perspectives for her home-cooked delicacies, Marisa came across an alluring cookbook with curated dishes prepared by chef Wuttisak. The majority of them were aesthetically garnished with fanciful flowerets.
"I reached out to him, who at that time was based in Phuket. I was ecstatic to find that he was growing the flowers in his own backyard."
Indeed, chef Wuttisak, whose career profile includes a number of 5-star kitchens in Thailand and Europe, lived right next to the restaurant he was working at. Whenever his culinary inspiration came, he said, he could roam the garden and then run to the kitchen and experiment with it right away.
The conversation led to a wonderful Chef's Table experience that Wuttisak kindly agreed to cater for Marisa at her home in Hong Kong.
According to Marisa, chef Wuttisak refused to quote a price for his time, and humbly said whatever amount given to him he would donate to a temple. That came as a touching surprise for the host, and that was the beginning of their friendship.
"Chef Wuttisak is extraordinary. His cooking passion and meticulous obsession to detail as well as his humility are reflected in the dishes he creates," said Marisa.
"I thought it would be beneficial for someone with such passion to perfect his art to explore other culinary cultures, and Korea came to mind."
With the help of her friends in Korea, a sponsored trip to Korea was organised for chef Wuttisak so that the culinary wisdom of the two countries would be shared and exchanged.
"We were fortunate to be able to bring together the two cultures that are very close to my heart. I knew the chefs would find similarities, inspiration and camaraderie that may lead to a greater friendship between Korea and Thailand."
The dinner, graced by Singtong Lapisatepun, Thai ambassador to Korea, was set at the end of the culinary visit. It welcomed 60 international guests, from restaurateurs and financiers to Thai and local government officials, as well as top editors from the Korean press.
Culinary-wise, it showcased the unprecedented assembly of an out-of-towner and a team of highly-efficient in-house chefs from Seoul's famous Ilci Italian restaurant.
The evening boasted a wondrous display of culinary inventiveness. The multi-course gourmet menu was crafted with fresh local ingredients and Thai herbs as well as products from the finest sources around the world.
The beautiful line-up included dishes such as rolled summer pumpkin with crab; seasonal sea cass tartare with Thai chillies; coconut milk soup and four kinds of mushroom; tagliolini pasta with lobster and abalone; and red curry risotto with lobster and shrimp.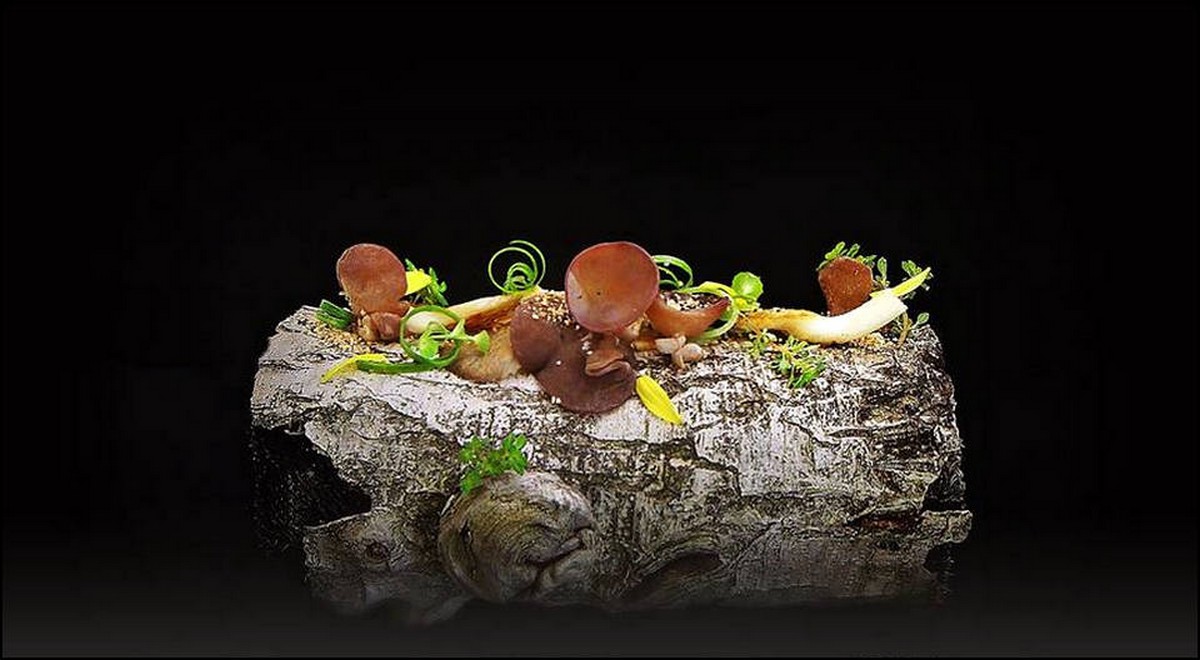 The main course of the night was represented by grilled Hanu 1++ beef tenderloin. The astronomically priced, highly marbled beef (Korea's version of Kobe) was served with truffle-seethed mashed potatoes. Guests were also offered a seafood option of grilled butterfish with tamarind lemongrass sauce, inspired by Thai culinary flair.
"Mr Singtong, the Thai ambassador, was telling me that he didn't expect such a big fine-dining event, and he was very happy and proud to see Thai cuisine being promoted," Marisa recalled.
The wife of a Thai business tycoon and mother of four grown-up children, Marisa has been involved in the world of art and culture since 1999. She always travels the world and is deeply interested in and passionate about cultural heritage. Recently she registered a foundation called Raksa Siam to help preserve Thai culture.
"When it comes to conserving and promoting arts and culture, Thailand still needs more encouragement. As a big fan of Thailand, I am trying my best to help promote Thai culture, perhaps a little at a time."