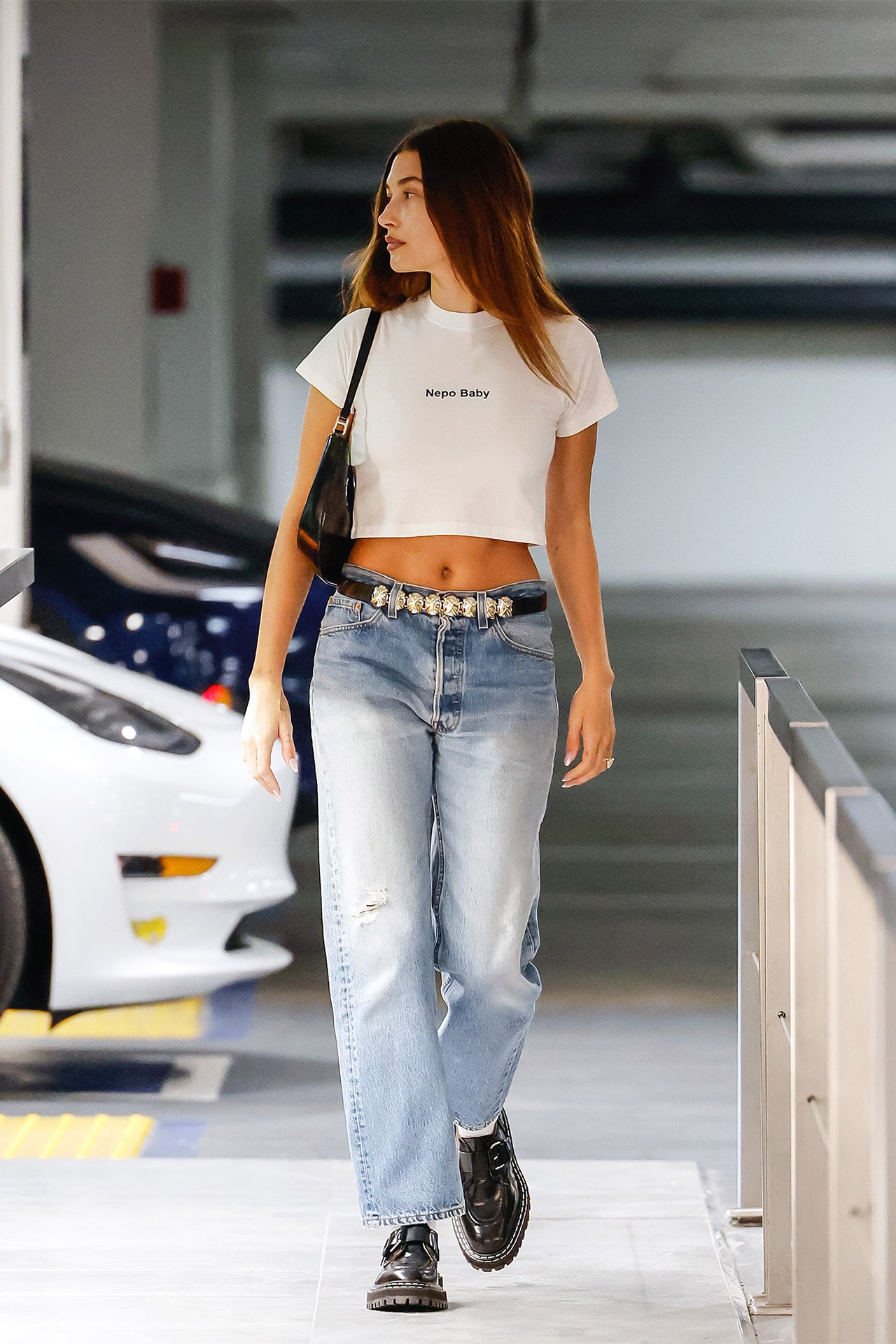 On Friday, the daughter of actor Stephen Baldwin and wife of teen heartthrob Justin Bieber – and therefore a double nepo-offender – was spotted in Los Angeles wearing the term printed on a white cropped T-shirt, paired with loafers, light wash denim and a statement belt. Imbuing the same 'too rich to care' energy reminiscent of her nepo progenitors, the It girl proved that sometimes a slogan tee says it all. Authenticity is the mood of the 2020s; the 'clapback' T-shirt a true 21st century snub. 
In the 2000s, however, it was hotel heiress Paris Hilton who championed not-so-subliminal fashion messaging. Her slogan t-shirts sported messaging including 'He wants to sleep with me' with arrows pointing in all directions, 'Teenage millionaire', and the simple yet effective 'Move b*tch', poking fun at herself as well as her critics. Her most contentious, nonetheless, turned out to not be real at all. 
Walking the runway at an event launching her sister Nicky's clothing line in 2005, Hilton wore a white tank that read 'Stop being desperate'. Netizens later photoshopped the image to read 'Stop being poor'. Hilton took to Instagram to debunk the myth. 'Don't believe everything you read,' said the social media star in 2021. Its icon status, though, lived on. For Vetements' SS23 collection, creative director Guram Gvasalia sent an almost-identical piece down the runway, this time urging us to 'Stop being rich'.