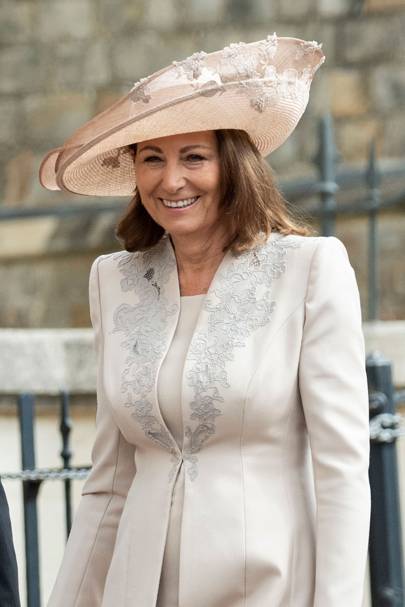 Carole Middleton, the 66-year-old mother of the Duchess of Cambridge, Pippa Matthews (née Middleton) and James Middleton, has confirmed that her younger daughter is pregnant with her second child in an interview with Good Housekeeping.
'I hope to see more of my family than I could last year, including, of course, my new grandchild,' she told the magazine.
Reports that Pippa was expecting her second child with her husband James Matthews emerged via Page Six in December, although the couple have yet to formally confirm the news.
Carole and her husband Matthew are currently grandparents to four grandchildren, Prince George, Princess Charlotte and Prince Louis from her elder daughter, the Duchess of Cambridge, and Arthur, the two-year-old son of her younger daughter Pippa.
Her only son, James, is engaged to his glamorous French partner of several years, Alizee Thevenet, with hopes to wed this year after the pandemic forced them to delay twice in 2020.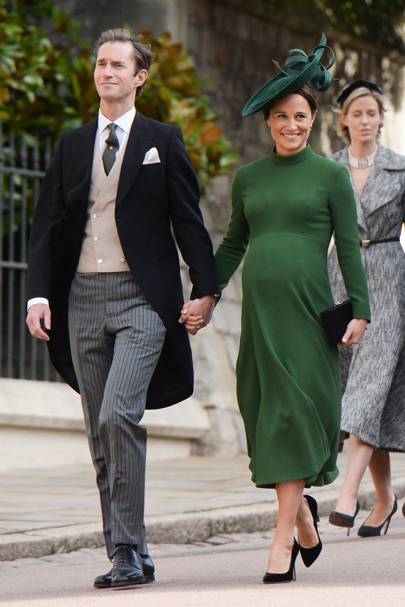 Clearly an active and involved grandmother, she went on to talk to the magazine about playing outside with her grandchildren, saying: 'I want to run down the hills, climb the trees, and go through the tunnel at the playground. As long as I am able to, that's what I'll be doing. I cook with them, I muck around dancing, we go on bike rides.'
Of course, the Duchess of Cambridge has often championed the importance of children playing outside in nature, with her 'Back to Nature' garden at the Chelsea Flower Show in 2019 focussing on this theme. She has also spoken about enjoying an outdoorsy upbringing in the past, something she encourages in her own brood of three, too.
'The great outdoors provides an open playground for children to have fun and learn life-long skills – from balance and coordination to empathy and creativity – with their friends, their parents, their carers, or their family members,' she said in 2019.
Subscribe now for a trial offer of 3 issues for £1 plus free digital editions and home delivery.
More from Tatler
In order to see this embed, you must give consent to Social Media cookies. Open my cookie preferences.