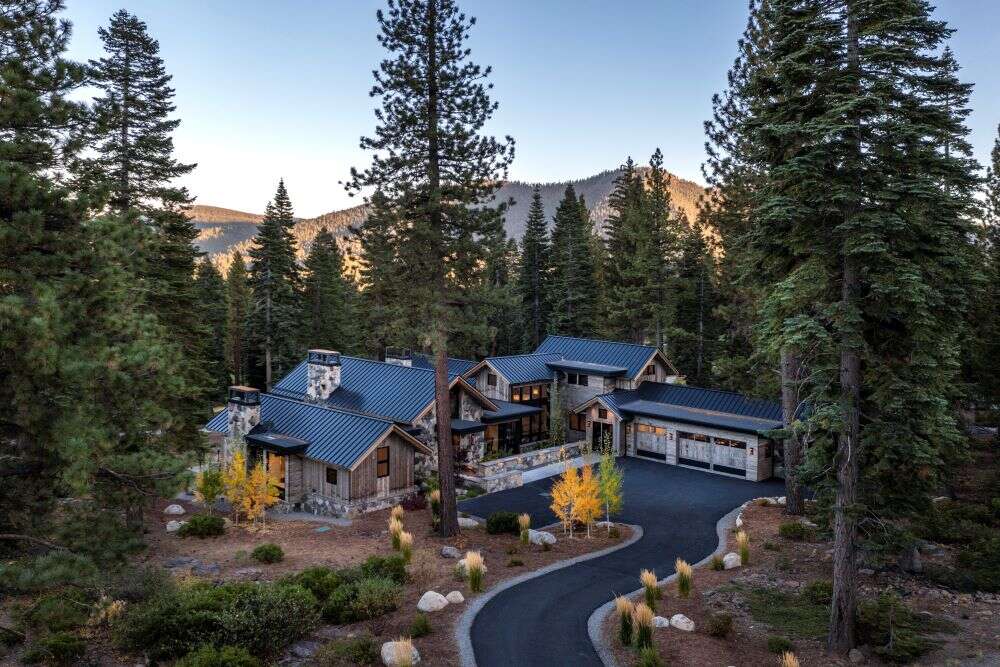 Thrilling adventures and vistas straight out of a fairytale has rendered the magical Lake Tahoe one of the most coveted spots across the United States. From winter skiing to summer sailing – or just a refreshing West Coast getaway weekend – this utterly charming Lake Tahoe mansion grants an exciting opportunity to make the beloved region home throughout the year.
The largest alpine lake in North America, Lake Tahoe straddles the border between California and Nevada, and is bountiful with the great forests and mountains that so define this part of the world. Pine trees frame the horizon, in which sunrises and sunsets meet the silhouettes of the mountains with all the beauty and grace of our favorite paintings.
This Lake Tahoe mansion has been perfectly designed to spotlight the great outdoors. Located within the exclusive Martis Camp private community, the first feature of the five-bedroom, five-bathroom property that grabs the attention – and the imagination – are the windows.
[See also: Taholistic: A Month of Wellness at Edgewood Tahoe Resort]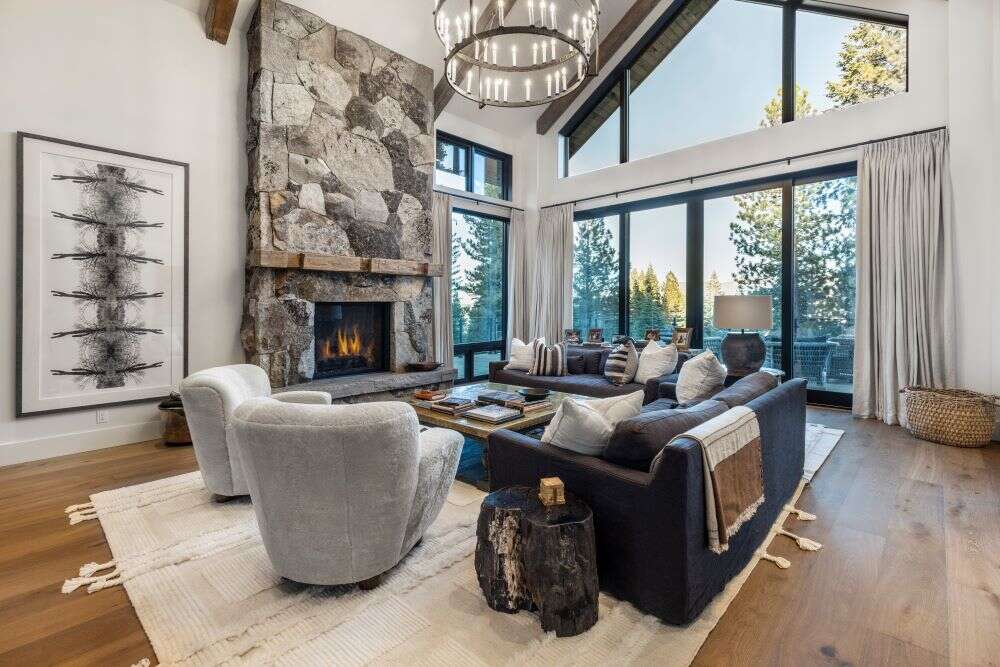 The main living space showcases these glorious vistas through the utilization of the height of the peaked ceilings for seemingly endless vistas of sun-soaked pine trees, the distant mountains, and the Carson Range. Also featuring a stone fireplace and distressed wood beams, the interior design feels somewhat like an uber-luxurious cabin dwelling, in which space is copious and light is maximized.
The kitchen leads off from the main room and features a French Lacanche stove and rustic farm furniture. The dining room follows, in which the deck outside provides opportunity for both outdoor and indoor entertaining.
[See also: French Luxury Peaks in the Elusive Saint Jean Cap Ferrat]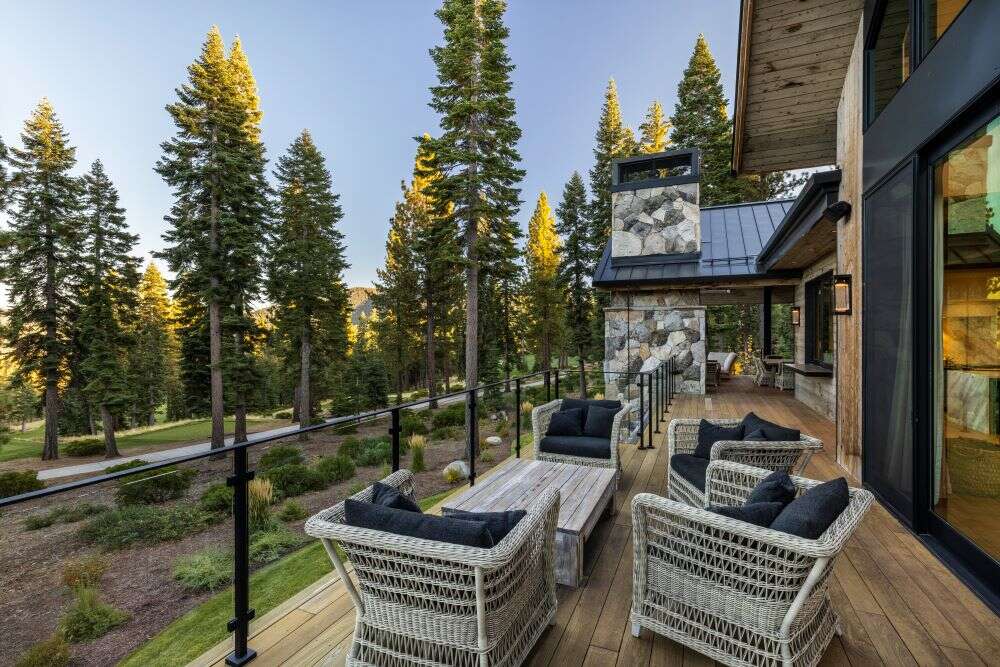 Tall windows are a recurring theme throughout the property. The master suite, which boasts a private deck of its own, is a wonderful spot of seclusion to overlook the Californian sunset. The second biggest room features views of the Tom Fazio 18-hole championship golf course included within the private community.
Other amenities of this brilliant property include a media room with a full bar, an extensive wine cabinet, a separate lounge, a games cove, and even a patio that feature a hot tub, a large firepit, and – delightfully, once again – unmissable views across the forest and the golf course.
[See also: Remaining Rosewood Residences Mayakoba Cannot Be Missed]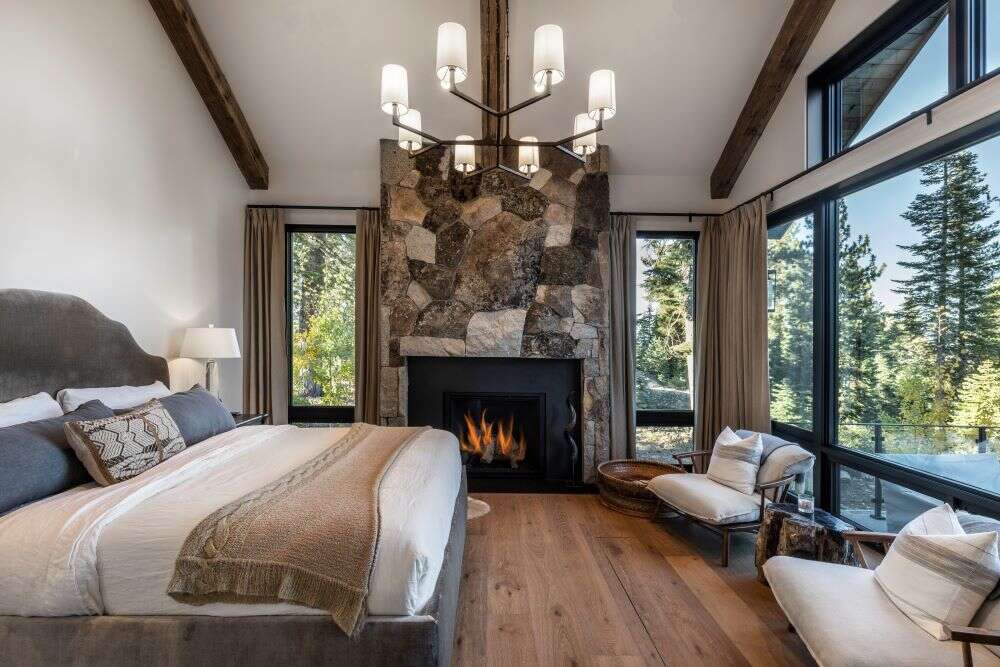 Whether as a primary residence or a vacation home, this Lake Tahoe mansion has an element of enchantment that is mirrored across the entire Martis Camp community, in which miles of hiking trails throughout the Lake Tahoe wilderness abound. Access to the private Northstar California™ Resort and the aforementioned Tom Fazio golf course is also included for homeowners, as well as the Camp Lodge with fine dining, a fitness area and spa.
$15,995,000. martiscamp.com
[See also: Nina Boys on How Beyond Green is Redefining Luxury Travel]