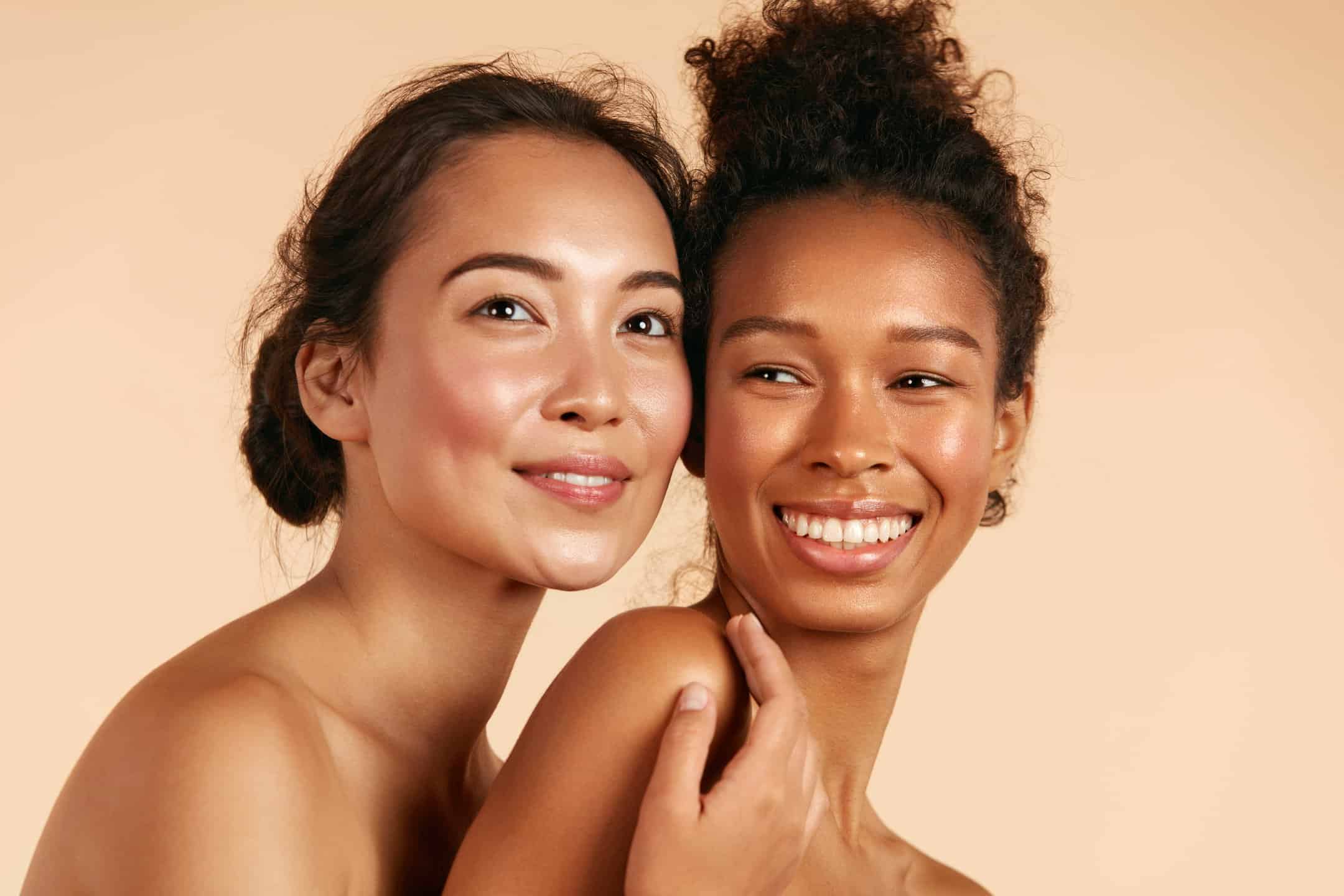 Every March, countries across the world mark International Women's Day: an event created to both celebrate female achievement and also highlight how much more can be done to achieve gender equality and equity.
In 2021, the Office of National Statistics revealed the gender pay gap actually rose by 0.5 per cent. However, The Rose Review Progress Report 2022 on female entrepreneurship found more than 140,000 all-female founded companies were created in the UK in 2021, and this figure is growing by over a third each year. So, while it's not all doom and gloom, we've clearly got some work to do.
One sector which is surprisingly male-dominated is the beauty industry, with just 29 per cent of the big beauty brands having female leadership on their boards or represented among their executives. What the beauty industry does have, however, is a swathe of small, innovative female-founded and owned beauty brands doing brilliant things across the sector. And, since choosing where to spend your money is one of the easiest and most effective ways to support gender equality, we decided it was time to shine a light on them. Read on for our guide to the best female-owned skincare, makeup and haircare brands to shop now.
First Aid Beauty
Having experienced several skin challenges in her teenage years, Lilli Gordon struggled to find anything on the market which would soothe her sensitive skin. In 2009, she founded her solution-driven brand First Aid Beauty, which aims to offer safe and effective treatments for those looking to address everyday skin concerns such as eczema, oily skin, dark spots, acne and wrinkles. If you're looking to banish dry skin this winter, we recommend the Ultra Repair Cream, which is infused with shea butter, eucalyptus and oatmeal for both anti-inflammatory and anti-bacterial properties.
£32
Rodial
Former beauty editor Maria Hatzistefanis saw a gap in the market for high-tech, luxury skincare that would target specific concerns. The London-based entrepreneur launched Rodial in 2009, as recruiting formulators and packaging suppliers that matched her ethos. The hero is the best-selling Vitamin C range. We're big fans of Rodial's Brightening Pads which exfoliate and rejuvenate skin with a healthy dose of vitamin C in just one swipe.
£45
Dr Barbara Sturm
German dermatologist Dr Barbara Sturm has long been a favourite with A-listers (Kim Kardashian and Hailey Bieber are known to be fans). Her science-backed ingredients are put to work in powerful formulations that have resulted in a best-selling range of skin and haircare that women around the world can't get enough of. If you're looking to remedy damaged hair, Dr Sturm's Repair Hair Mask includes cationic hyaluronic acid and pro-vitamin B5 to smooth the hair's outer layer and sunflower sprouts to protect against heat, impurities, UV stress and colour fade. We can almost guarantee you'll be left with silky, glossy and healthy hair.
£55
Liha
Best friends Liha Okunniwa and Abi Oyepitan wanted to bring something different to the beauty market, so created a range inspired by their African roots. The London-based duo launched Liha in 2017 as a range of natural beauty products, spanning soaps, oils and moisturisers, infused with shea and coconut butter. Used for centuries to protect and regenerate skin, shea butter has a naturally high concentration of vitamins A and E. For super-soft skin, we recommend Liha's Gold Raw Shea Butter, which will deeply moisturise and help heal cracked, dry and irritated skin.
£25
Moo & Yoo
While working as a hair stylist in her Scottish salon, Moo & Yoo co-founder Suzie Gillespie became frustrated at how many harsh chemicals were in hair products and how many of the bottles weren't recyclable. Together with her daughter Olivia, Gillespie created her own solution to the problem with gentle and natural products in fully-recyclable glass bottles and jars. The vegan haircare range includes a volumising spray mist, sea salt spray, curl cream and shampoo. Our favourite, however, is the Miracle Milk: a hydrating, anti-frizz, detangling solution which softens hair while protecting against UVA, UVB and heat damage. Moo & Yoo certainly packs a punch.
£27
Soleil Toujours
We all know the importance of SPF, but finding a sunscreen that doesn't feel heavy on the skin can be quite the task. Soleil Toujours founder Valerie McMurray didn't know a thing about sunscreen until she started exploring the subject while pregnant with her third child. Copious amounts of research later and McMurray left her career in finance behind to create a range of luxury skincare that works to protect skin from all environmental stressors. You can't go wrong with the Soleil Toujours Clean Conscious Set + Protect Micro Mist: an organic sunscreen face mist with hyaluronic acid, vitamin C and vitamin E to protect and hydrate the skin in just one spritz.
£38
Bouclème
Michelle Scott-Lynch's curly haircare line was born out of necessity. With a head full of ringlets herself, she couldn't find any products that provided proper nourishment. When her two daughters came along, it became even harder to find suitable curly-hair products for children so Scott-Lynch decided it was time to make a change and founded Bouclème. This pioneering hair brand cares for all curls, from loose waves to tight coils, and hydrating locks with a combination of coconut oil, blue agave, kukui nut oils and aloe vera. One of the brand's bestsellers is the Curl Cream: a leave-in treatment that prevents frizz while softening and conditioning the scalp to result in shiny locks.
£19
Emma Hardie
Another dermatologist who's made a name for herself in starry circles is Emma Hardie, whose signature facial attracted celebrities from far and wide to her Mayfair clinic in the 1990s. Now the world-renowned facialist has her very own skincare line which has gained a cult following among beauty buffs. One of the brand's bestsellers is the Moringa Cleansing Balm, which can be used as an everyday cleanser or overnight facial treatment and promises to counteract spots and breakouts. Now that's getting bang for your buck.
£47
Read more: Seasonal scents: Uplifting new spring perfumes
The post Brilliant female-owned beauty brands appeared first on Luxury London.