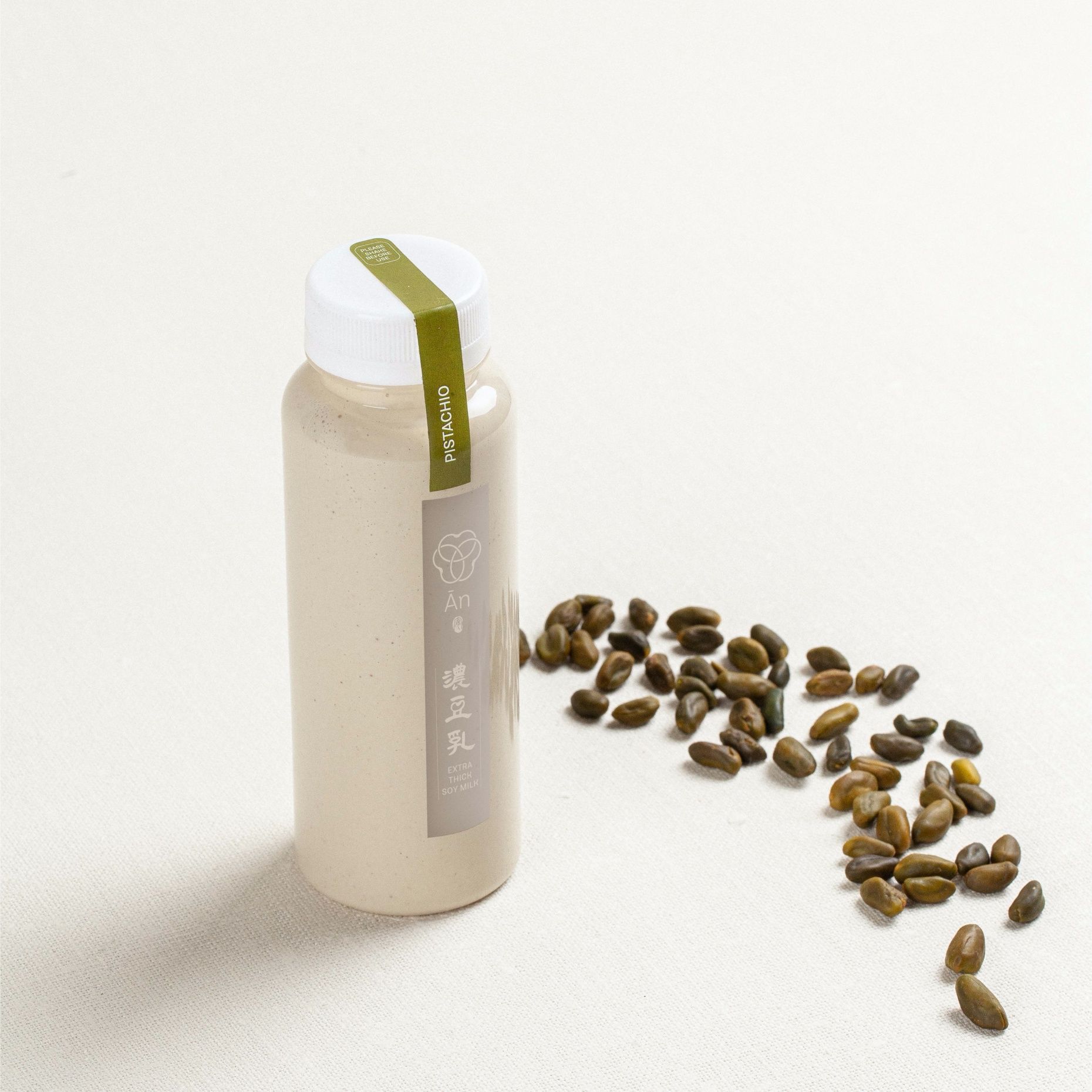 Best Sips is a look back on the most incredible drinks — alcoholic or otherwise — we had in the past week. Those which renewed our love for established venues; caught our attention at a new opening, or freshly impressed upon us the creativity and skill of Hong Kong's talented bartenders and mixologists alike. From tipples at charming dive bars to award-winning apéritifs at five-star establishments, these are the best drinks to try in Hong Kong; the drinks we'd recommend you make a special trip for.
The best drinks we sipped on and savoured this week:
ĀN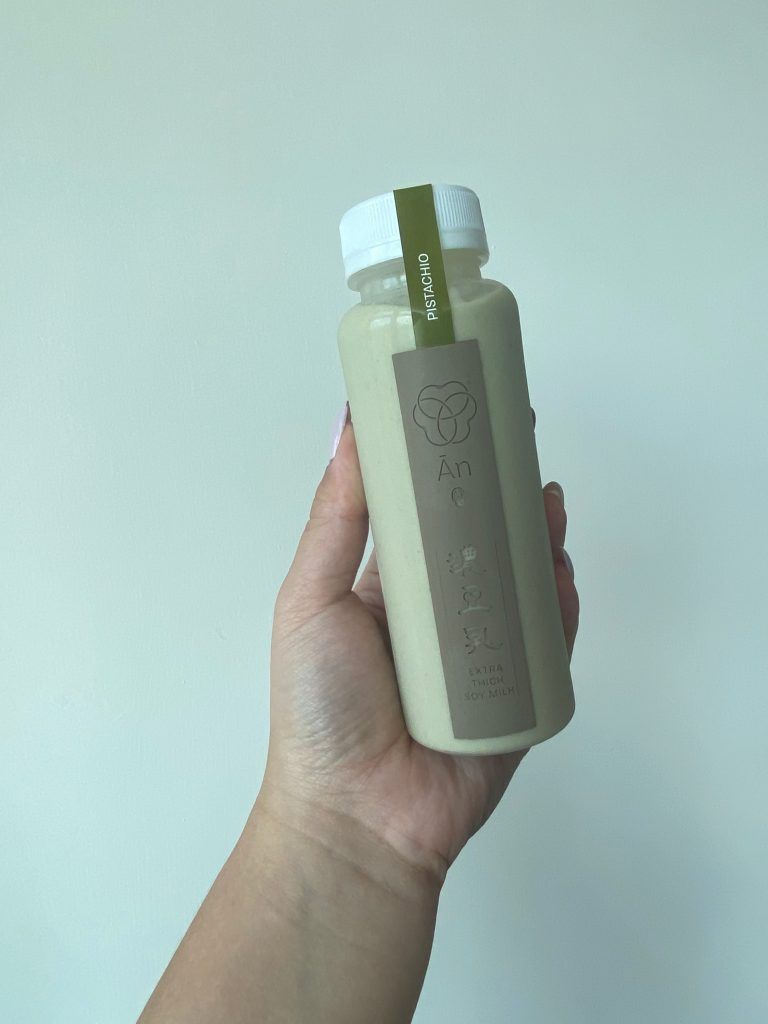 The drink: Pistachio Extra Thick Soy Milk (HK$16)
It's been said: Vicky Lau is obsessed with soy. So much she's dedicated whole menus (Ode to Tofu), then a whole restaurant (MORA) to the humble produce , and now the arrival of yet another soy-centric venture, ĀN — this time curated for gourmet lifestyle products. Aka, where this just-debuted ĀN Extra Thick Soy Milk belongs. One for the soy bean enthusiasts, the beverage — or essentially, a cooling Cantonese-style dessert in a bottle — is made entirely in-house from a dedicated extraction process that ensures deeper flavours and richer textures from the non-GMO beans. This particular one is flavoured with pistachio paste, evident from its very on-trend, summery sage green hue, where the nutty flavour is mild but discernible and in happy companion to the earthy flavours of soy bean. Now usually in the expanding realm of diary alternatives, soy gets a bad rap. But this is not to be thought about in the same wavelength. ĀN take is a completely new experience; an incredibly thick, creamy decadent iteration almost like melted pistachio ice cream trickling in-between your fingers while the sunny Italian countryside — just minus the tacky sweetness. — Lorria Sahmet, Editor
ĀN, Date by TATE, 210 Hollywood Road, Sheung Wan, Hong Kong, +852 6730 2494
ALTO Bar & Grill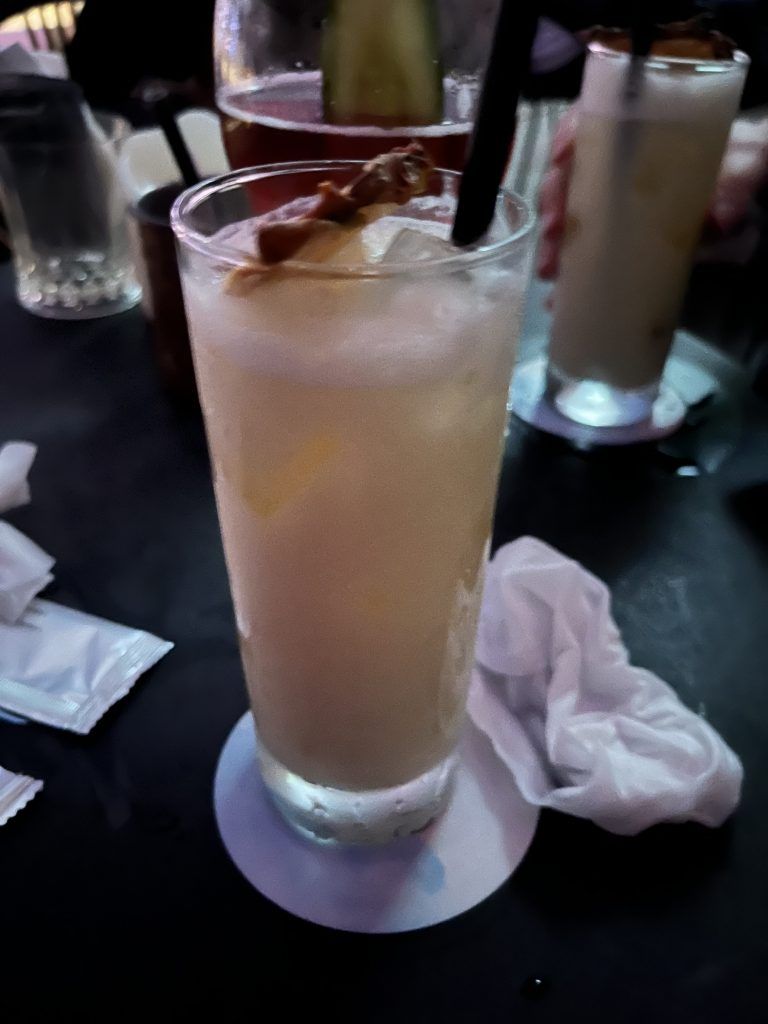 The drink: Piña Colada (HK$100)
First off, sorry about the blurry picture, everybody in the club gettin' tipsy. Not to exude predictability, but what else to order at a stunning rooftop bar in the scorching summer heat than Piña Colada? A classic cocktail with many forms — slushy, dense foam and iced liquid — and known by every bartender like the back of their hand. ALTO Bar & Grill's rendition is a chilled sip of heaven rich in rum and coconut milk, which could substitute a meal if you're guilty about consuming too much sugar. I guess Piña Colada is my go-to order now, cheers to #basic! — Michelle Chan, Editor
ALTO Bar & Grill, 31/F, V Point, 18 Tang Lung St, Causeway Bay, Hong Kong +852 2603 7181
The post Best Sips: 2 drinks we loved this week appeared first on Lifestyle Asia Hong Kong.