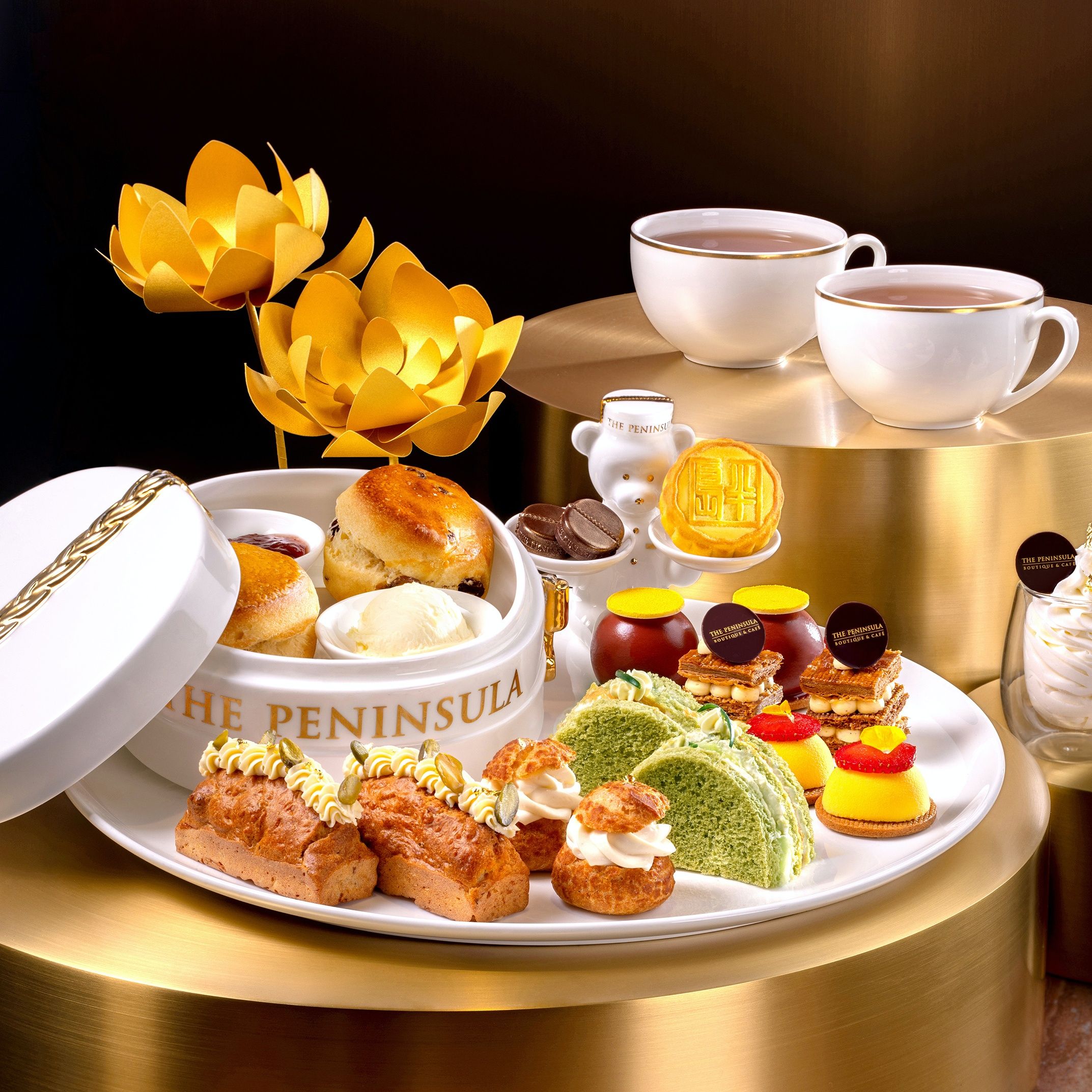 Best Bites is a roundup of the outstanding dishes we had within the last week: Those which renewed our love for established venues, caught our attention at a new opening, or freshly impressed upon us the creativity and skill of Hong Kong's talented chefs. From casual street snacks to meticulously prepared tasting menus, these are the best dishes to try in Hong Kong, and the plates we'd recommend you make a special trip for.
The best dishes we supped on and savoured this week:
Hong Kong Science Museum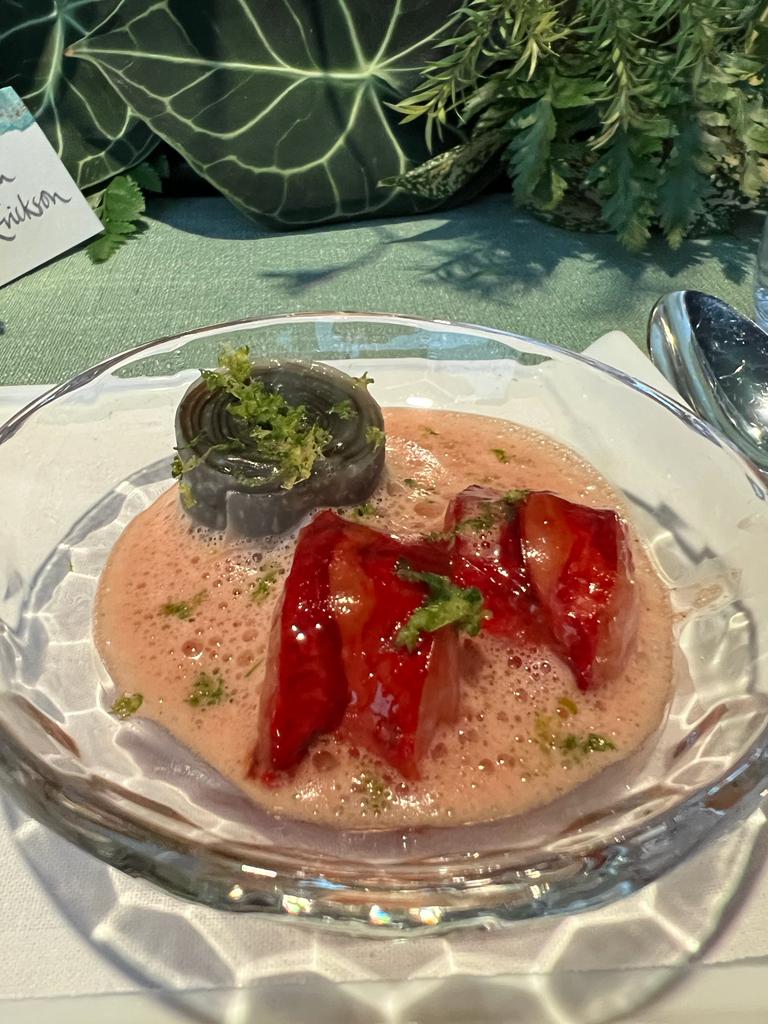 The dish: Brittany blue lobster (Part of a tasting menu)
When an all-star group of chefs — L'Atelier de Joël Robuchon's Julien Tongourian, Caprice's Guillaume Galliot, Tate Dining Room's Vicky Lau, Amber's Richard Ekkebus, Ying Jee Club's Siu Hin-Chi, Arbor's Eric Räty, Forum's Wong Lung To, Lung King Heen's Chan Yan-Tak and Grand Hyatt's pastry chef Smita Grosse — gets in the kitchen together, two things must be true: first, it goes without saying, you're about to experience something very special. Quite frankly, with this dream-dinner roster of culinary masterminds on deck, it's hard to choose. But I can't stop thinking about Chef Richard Ekkebus' charcoal-grilled Brittany Blue Lobster, swimming in a mushroom emulsion alongside kabu, wakame, green yuzu and fermented mushrooms comes in.
The second thing, however, as with chefs — who can be a bit, let's say, territorial when it comes to kitchens— it must have taken something very, very, extraordinarily special to get them there in the first place. How about eight full-sized dinosaur skeletons?
In case you've missed the roar around town, First Initiative Foundation chairwoman Michelle Ong has followed up her 2018 Cretaceous surprise of bringing a T-Rex to IFC and multiplied that by eight, with some never-before-seen dino bones on display to the public now at the Hong Kong Science Museum. Catch them while you can. — Nathan Erickson, Editor-in-Chief
Hong Kong Science Museum, 2號 Science Museum Rd, Tsim Sha Tsui, Kowloon, Hong Kong, +852 2732 3232
Kicho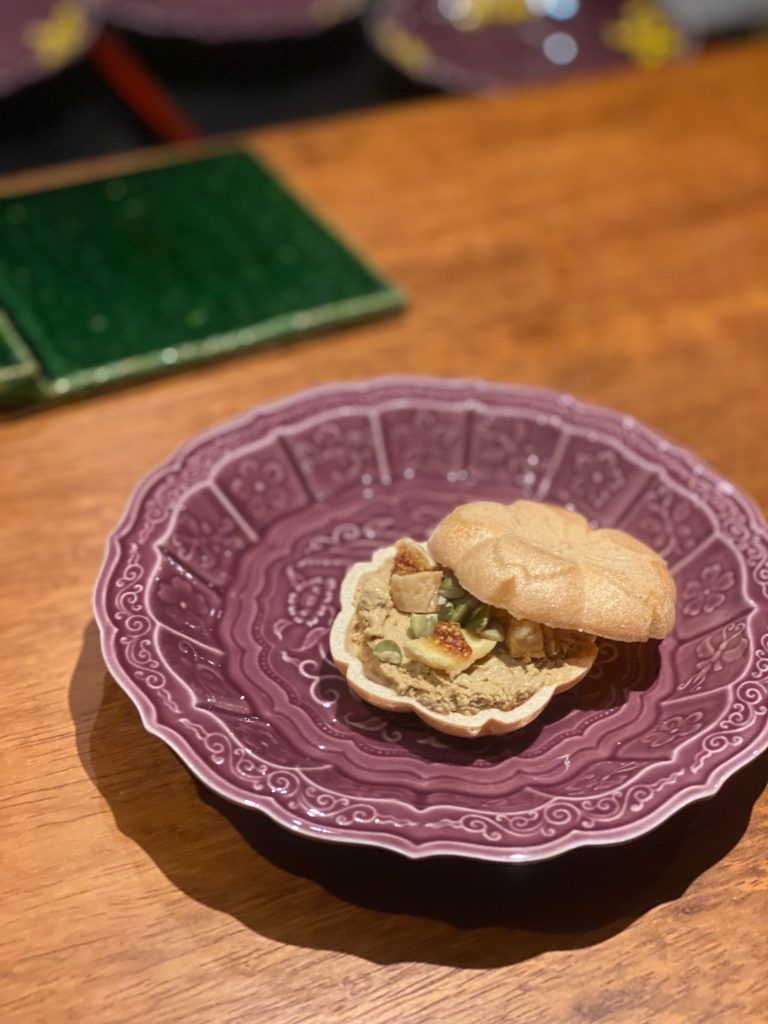 The dish: Chicken Liver Monaka (HK$1,000, part of 16-course tasting menu)
I'll begin by saying that the yakitori selection of Kicho — all made with Kagoshima's Kuro Satsuma birds known for its meaty bite — were fantastic, but since different parts are served every evening and between your usual yakitori experience of a very crispy wing, crunchy kidney and chewy thigh, it's probably worth shining a spotlight on something different, like the specialty dishes that break up the charcoal-grilled skewers and remain a staple on the menu no matter the session.
The Chicken Liver Monaka arrives refreshingly chilled. Kicho is focused on a sustainable "comb-to-claw" menu, meaning each part of the chicken is fully used. Here, in course number five, it's the chicken liver that takes centre stage. Ground up into a fine paste, the savoury, umami-rich patê in generously scooped-then-sandwiched between a crispy monaka shell with a finishing sprinkle of dried figs and pumpkin seed over the top. It's a thoughtful final garnish that adds a chew between the incredible smooth texture with a lingering sweetness that cuts through all traces of gaminess. — Lorria Sahmet, Editor
Kicho, Shop 2A, 1/F, Manning House, 38-48 Queen's Road Central, Central, Hong Kong, +852 2633 8933
The Peninsula Boutique & Café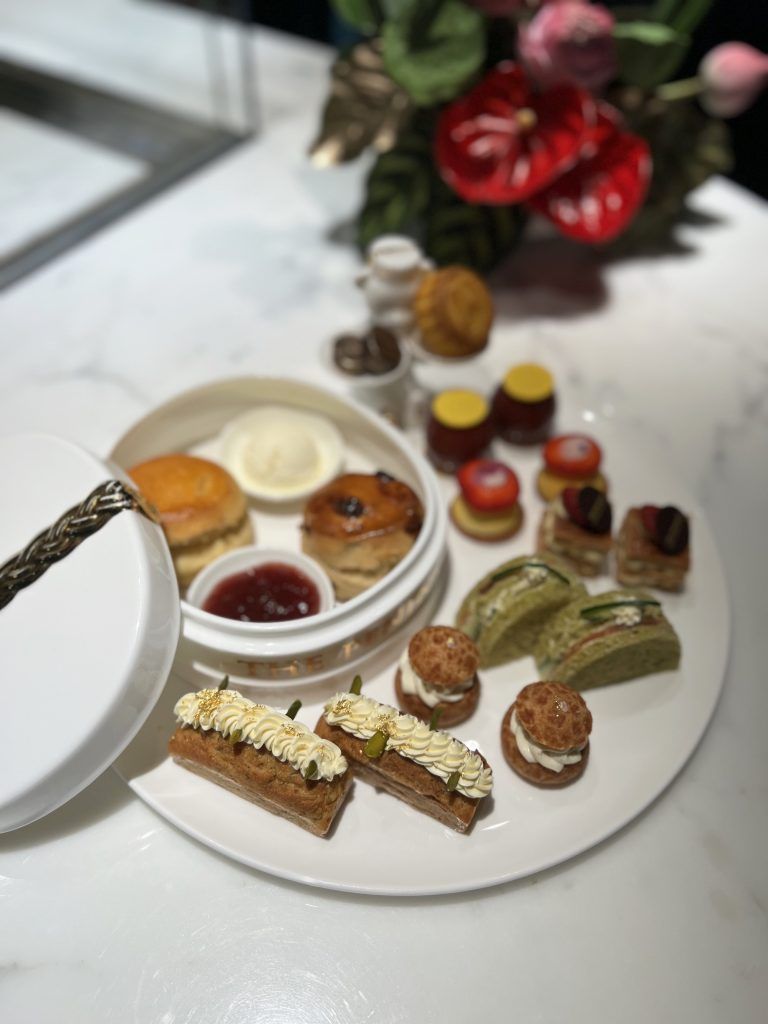 The dish: Afternoon Indulgence (Mid-Autumn Specials) (HK$680 for two, additional person at HK$475)
I got the chance to sample The Peninsula's upcoming seasonal afternoon set for Mid-Autumn, and it did not disappoint. Like I mentioned last week, I'm not much of an afternoon tea girl, so when I do grab tea, I want it to be worth my (very limited) quota.
Designed by Chef Baptiste Villefranque, the new set is inspired by the moon's various phases in celebration of the Hong Kong festival. The small selection of savoury bites includes a mushroom puff; half-moon-shaped classic salmon and cucumber sandwich; and green olive cake, whilst the sweets portion of the set comprises a chocolate praline mousse; refreshing lemon, basil and strawberry pastry; and Madagascan vanilla and raspberry mille-feuille. My favourite is definitely the salmon and cucumber sandwich, but that's because I'm hopelessly addicted to sandwiches (shoutout to the 7-Eleven ham and cheese sandwich, my OG). Everyone else showered the chocolate praline mousse with praise.
Unfortunately, you'll have to wait a month longer to get a taste — the afternoon tea set will only be available from 4 August to 10 September. Meanwhile, you can order The Peninsula's iconic mooncakes on the official website to tide you over. — Charmaine Ng, Editor
The Peninsula Boutique & Café, The Peninsula Arcade, Salisbury Road, Tsim Sha Tsui, Hong Kong, +852 2696 6969
Wah Heung Chicken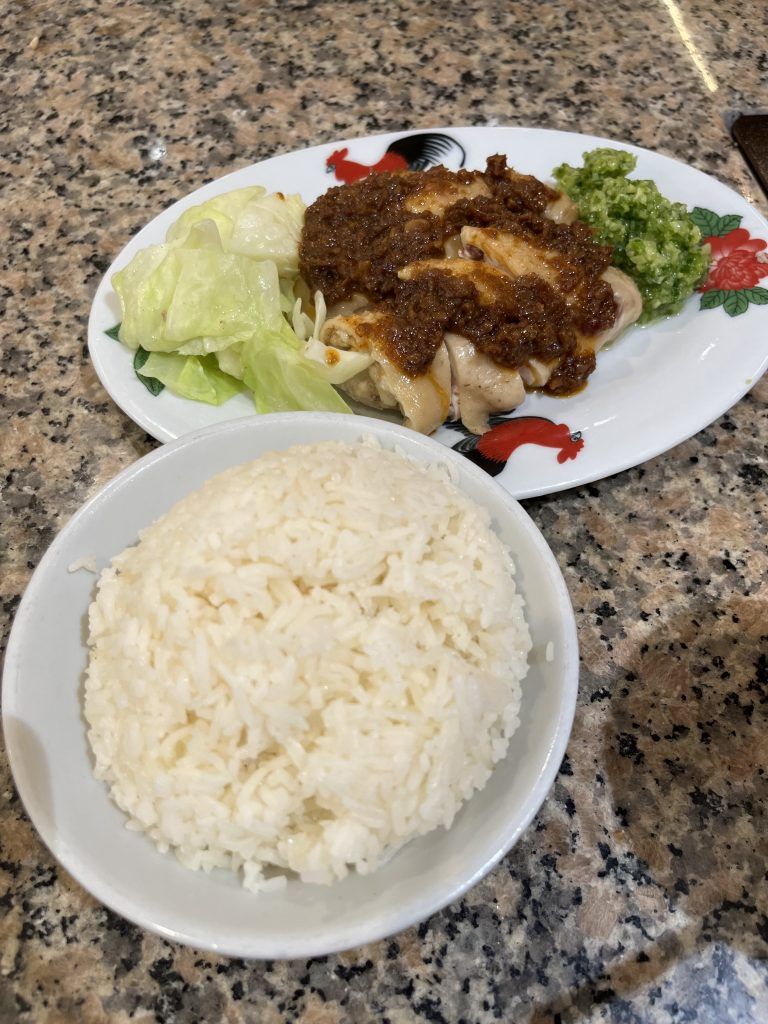 The dish: Sichuan Spicy Chicken with Rice (HK$55)
Ever since the beginning of my fitness torture, chicken has become the answer to everything. It's an excellent source of protein and a healthier alternative to red meat, you know the drill. Two weeks of actively avoiding spicy dishes has given me a great relapse — I've never craved the flaming flavour that is Sichuan spicy sauce so intensely in my life. To my rescue? Wan Heung Chicken, conveniently located 5 steps away from where I live. This traditional chicken place takes pride in its all-natural recipe: no MSG and no additives. At last, a spicy chicken dish where the sauce does not overpower the chicken. Drop by for a reasonably priced, Hong Kong-style meal every once in a while. Just don't forget to bring cash. — Michelle Chan, Editor
Wah Heung Chicken, G/F, Pak Ling Building (on Marsh Road's side), 368 Lockhart Road, Wan Chai
The post Best Bites: 4 dishes we loved this week appeared first on Lifestyle Asia Hong Kong.