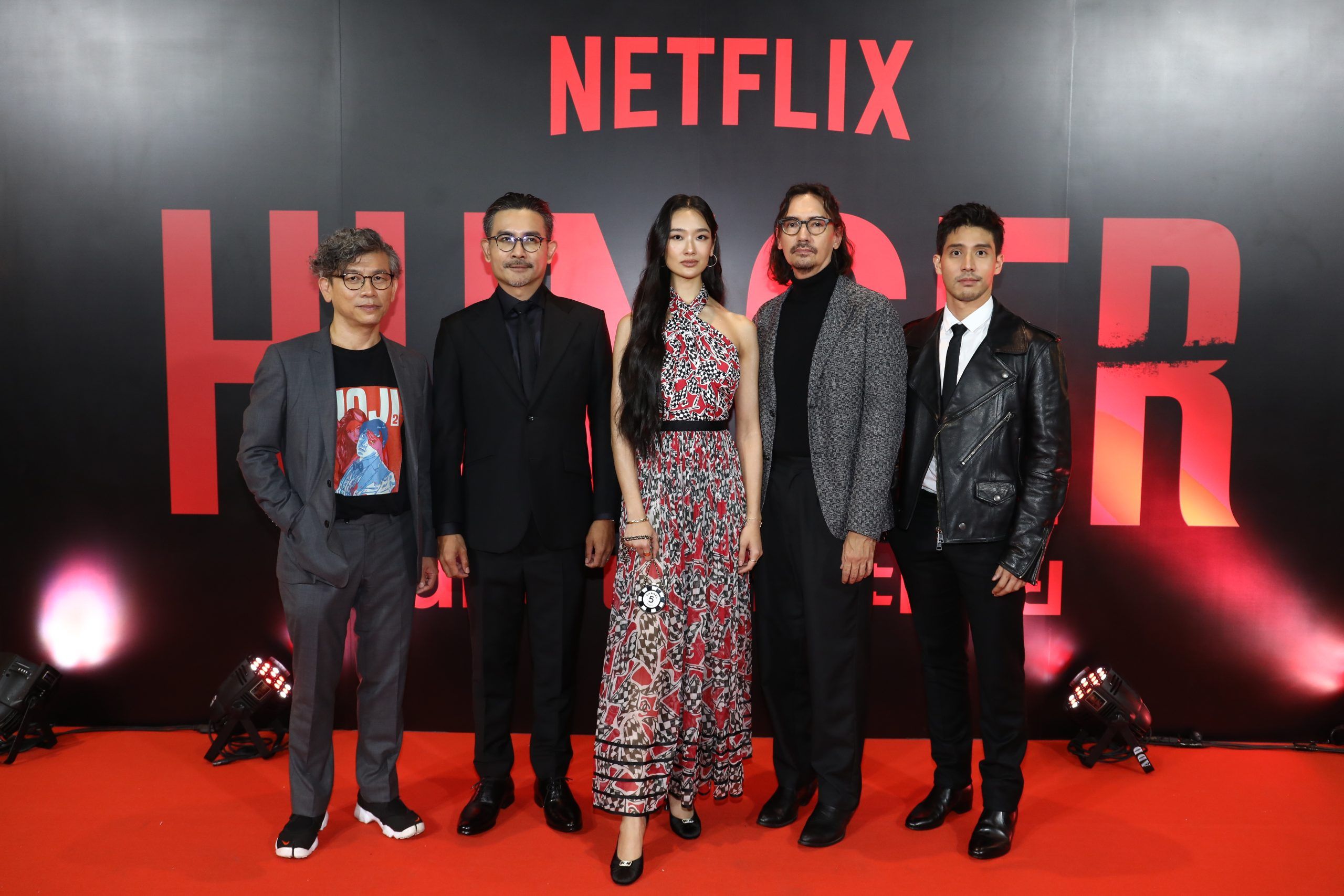 Blood, sweat, and tears really did go into the production of Hunger.
Anyone working in a professional kitchen has put in blood, sweat, and tears. The psychological pressure, long shifts, and tedious tasks are some things many chefs have to experience. Yet, they remain in this field. Why? Because it is all worth it. With that, movies about the culinary industry that showcase the reality of fine dining, such as Ratatouille (2007), Chef (2014), and The Menu (2022), have been booming. Soon we will see another fine dining film as Netflix Thailand releases Hunger on April 8, 2023. What does it take to prepare to take on the role of a chef for Hunger? Find out in this exclusive interview with Hunger's leading actors, Aokbab, Peter, and Gunn. 
[Hero & Feature Images Courtesy of Netflix Thailand]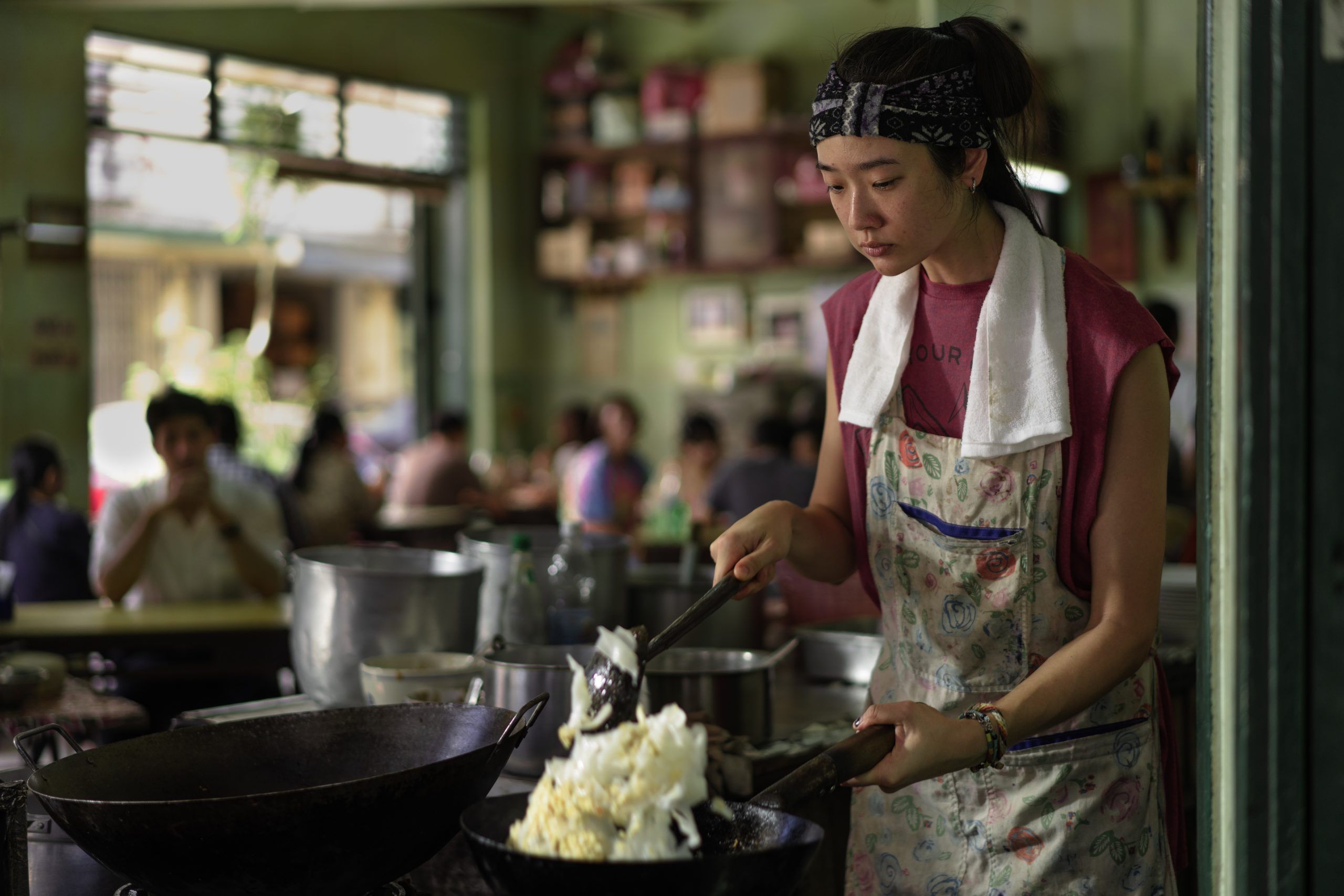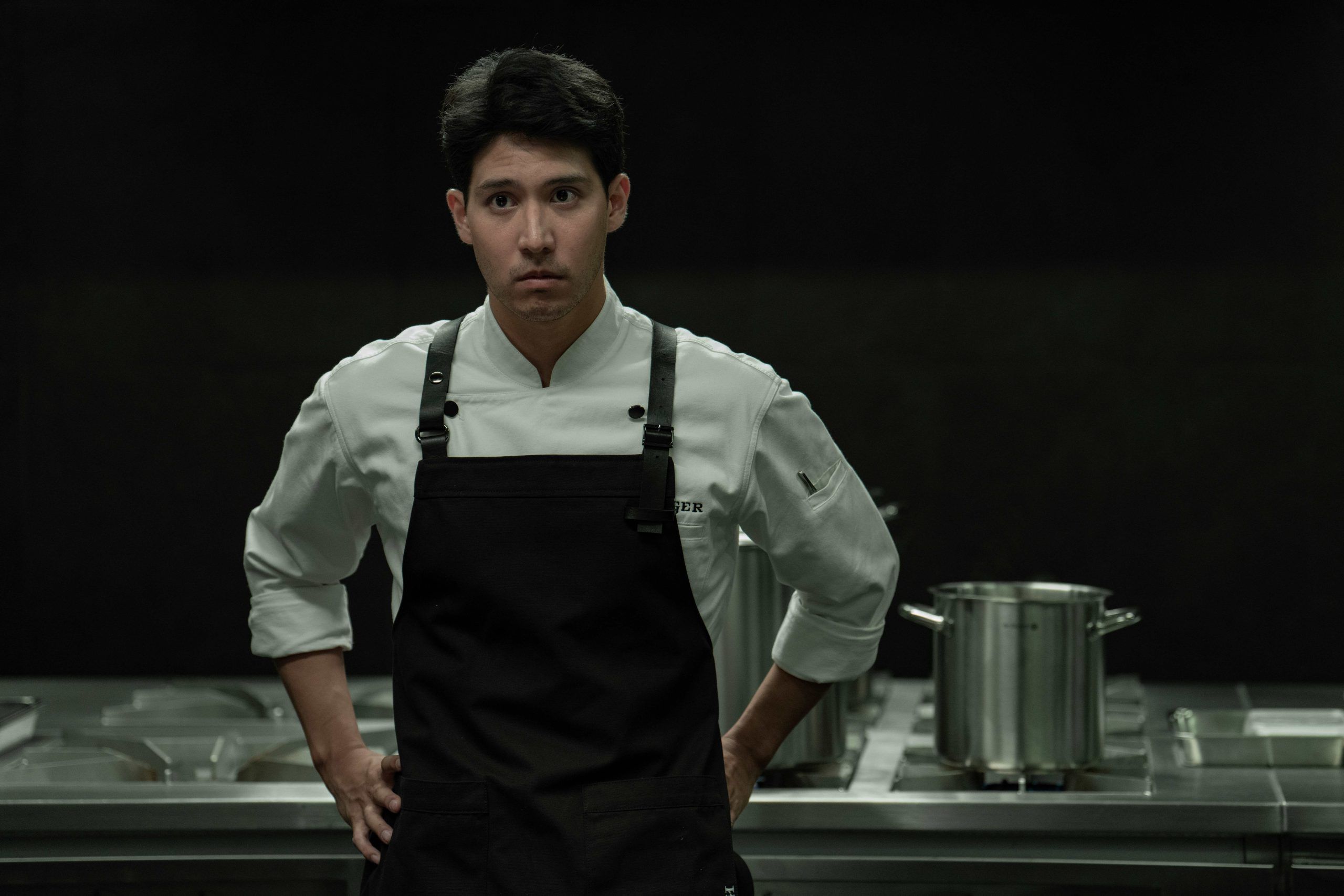 An overview of

Hunger 
Directed by Sitisiri Mongkolsiri, the director cast Chutimon 'Aokbab' Chuengcharoensukying, Nopachai' Peter' Chaiyanam, and Gunn Svasti Na Ayutthayasvasti for the lead roles. Hunger presents two main chefs: Aoy and Chef Paul, who have different ambitions. One has already made it, and the other is still finding herself. As Aoy usually runs her family's street noodle stall, she stumbles upon Tone, who invites her to join the Hunger team, where she meets Chef Paul. 
Throughout the movie, the pressures and hardships of being in this industry become evident. However, we are told that the film goes beyond that, as food is just a metaphor. "Everyone is hungry, but every individual's hunger is different," says Aokbab. Peter later commented on the level of intensity of everyone's hunger. "Am I hungry, yet remain the same and live normally, or will I leave everything behind to feed my hunger?"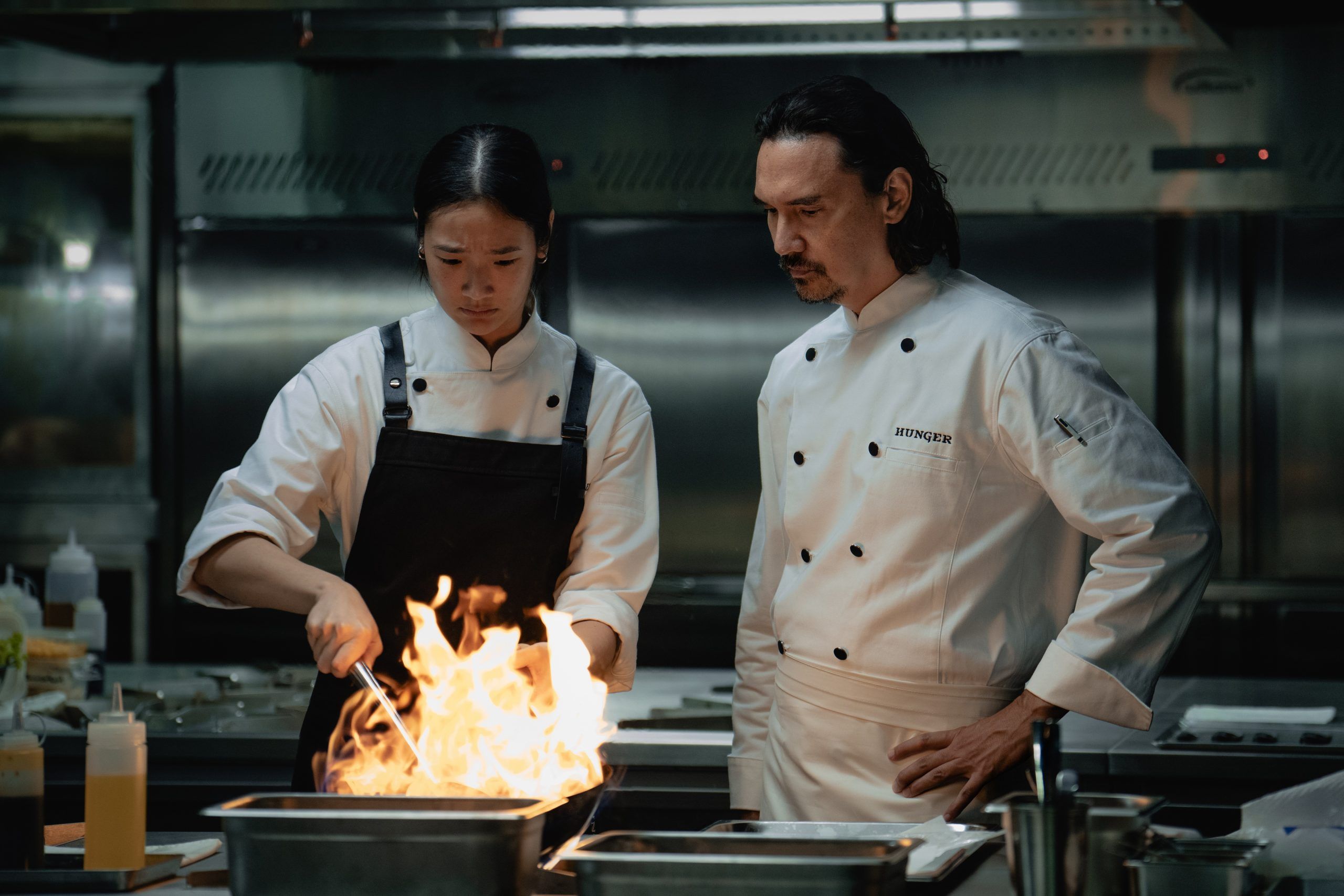 The cooking workshop 
To bring the food and script to life, Aokbab, Peter, and Gunn had to do a three-month cooking workshop before production. Chalee Kader, the chef behind Wana Yook, was their guide, and he was also the film's food creator and designer. The performers had to relearn everything from scratch to gain fundamental culinary skills— from using a knife to deboning fish and even wok skills. "I didn't think it would be hard, but it was difficult," says Gunn. Aokbab tells us that the wok was so heavy she had to practice lifting it during her exercise. "I had to train my muscles to support holding the wok." In the last week of the immersive training, the trio participated in dinner service at Wana Yook. There was a lot of pressure since they couldn't make a mistake as it could make the restaurant look bad.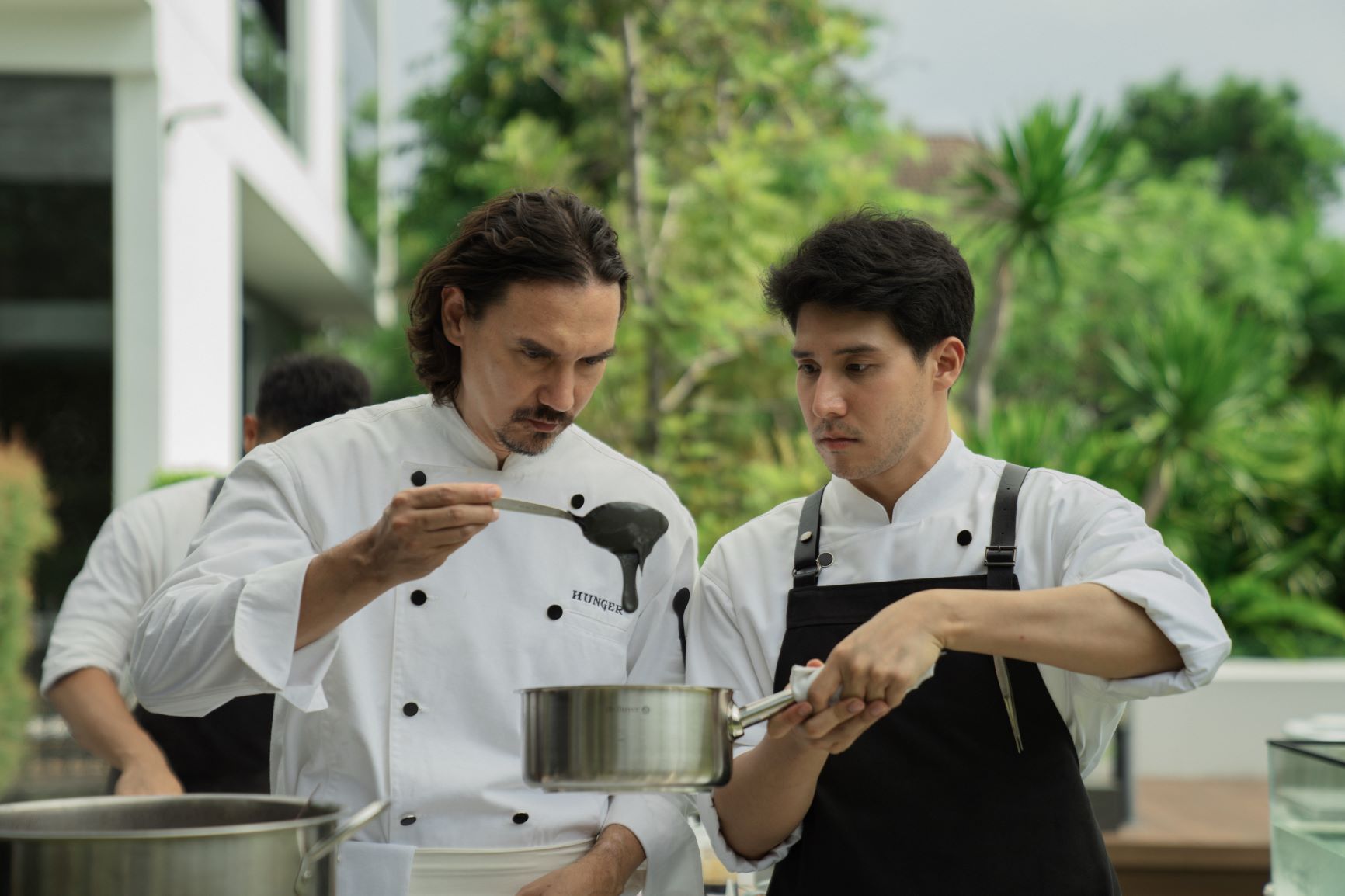 Beside the fine dining workshop, Aokbab also had to train with Nee from a Thai street noodle place. Here she learned street food cooking techniques and had to help sell, cook, and serve. "It was super different," says the actress. She also had to dodge fire since many Thai dishes use a wok and to get that char aroma, you need to play with oil. We already know mixing oil and fire is dangerous, but it's required to get that delicious taste and smell. With that, it is no doubt that the three have experienced some sort of minor injury whilst preparing and producing the film.
Looking the part 
Peter and Aokbab had to gain weight for Hunger to suit their role. This means fitness training and meal plans. The director wanted Peter to look tougher, like a chef, so he bulked up 7 kgs, whereas Aokbab gained 5 kgs.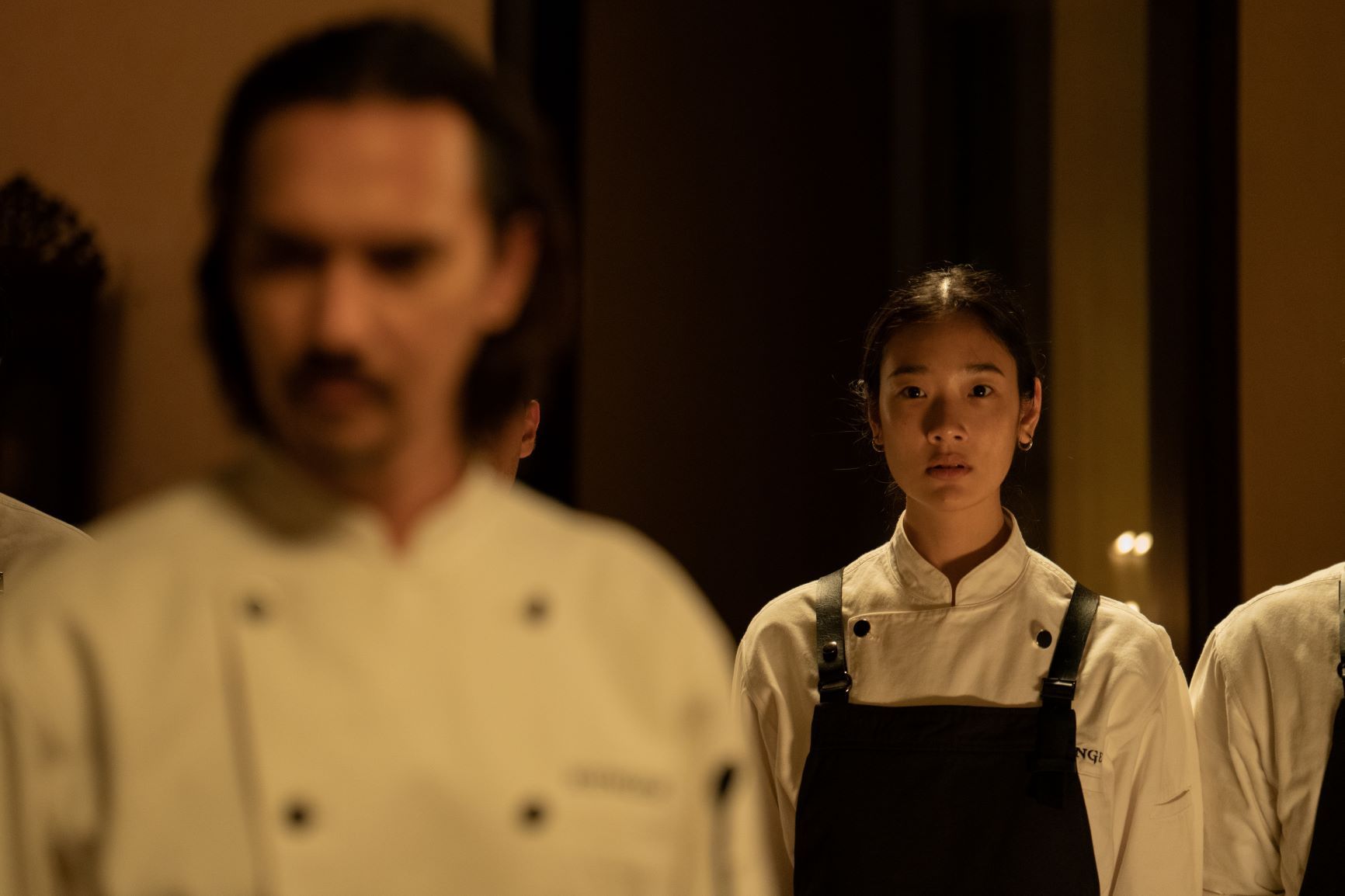 Practice, practice, practice 
Although they had lessons and attended fitness training, the trio still practised at home. With Aokbab rehearsing lifting the wok, Peter trying to have steady hands, and Gunn slicing ingredients, these three went full-on in preparing for their roles. Yet, despite all this practice sometimes during shoots things don't go as planned. Aokbab even told us in one scene she wasn't supposed to cry, but her tears just fell down because she couldn't slice the wagyu beef correctly.