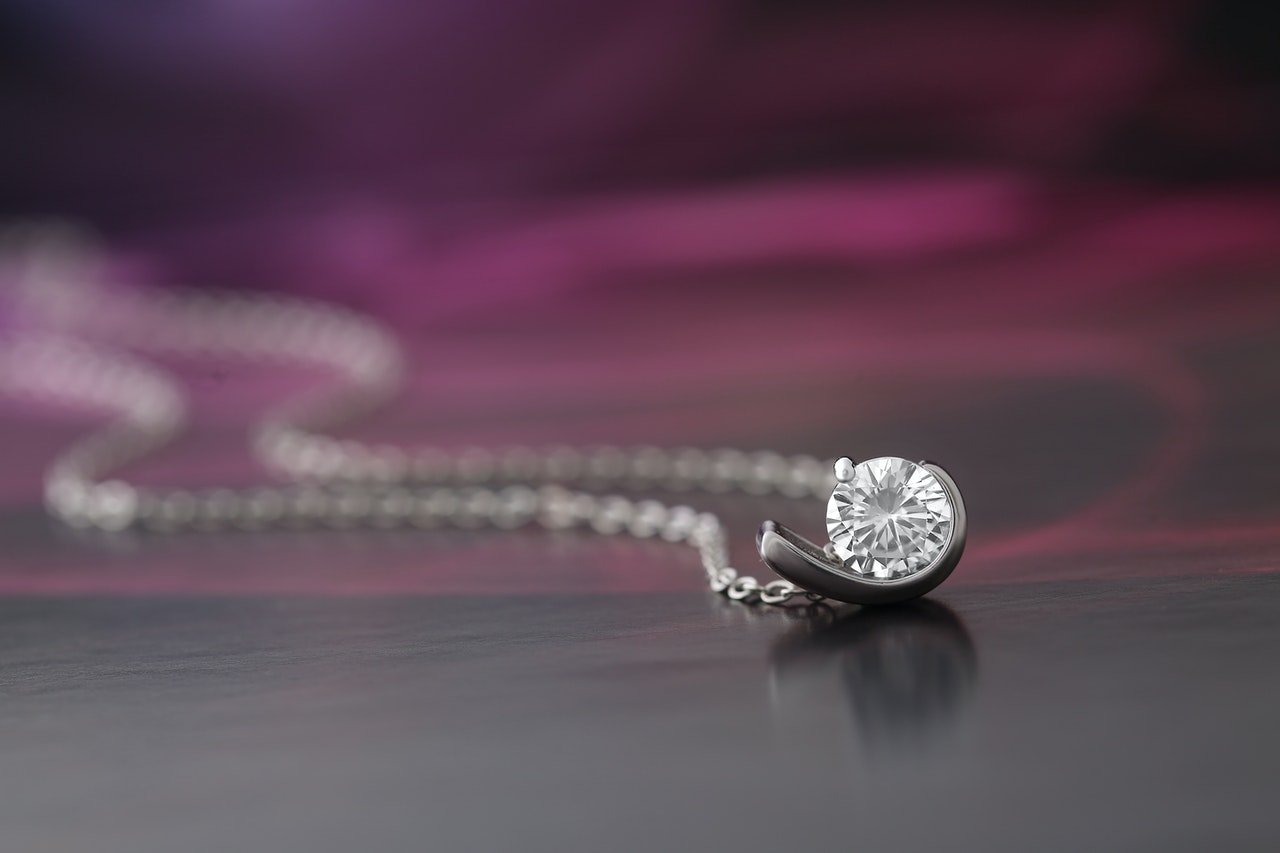 Everyone loves wearing their birthstone, and those with a birthday in April get the joy of wearing diamonds as their birthstone. We have put together this April birthstone gift guide full of diamond-set items to provide some beautiful present ideas. Diamonds are often considered one of the world's most precious gemstones. It is favoured for its eye-catching sparkle and crystal clear colour. This gift guide features a range of products that will each make a great birthday present for someone with an April birthday. Birthstone jewellery and accessories are very personal and make incredibly thoughtful gifts. Keep reading to find a perfect birthstone gift to give this year.
Our April Birthstone Gift Guide
The dial of this Rotary watch is set with ten sparkling diamonds to add a touch of luxury to this classic timepiece. The diamonds are set into a shimmering mother-of-pearl dial and are accompanied by gold Roman numeral indices and gold hour and minute hands. A gold-tone bezel frames the dial and a stainless steel case surrounds it. This case houses the quartz movement that powers the watch. This timepiece exhibits an on-trend two-tone colour palette. The stainless steel bracelet is comprised of stainless steel links as well as gold plated links. This creates a modern look that will pair well with a variety of other accessories.
A birthday is a lovely occasion to propose, and what better to do it with than a diamond ring. With diamonds as a birthstone, those with an April birthday will shine in a classic diamond engagement ring. This ring is crafted from platinum to ensure a hardwearing, yet beautifully polished finish. A single 0.30ct diamond is set at the centre of the band to create a striking centrepiece. The stone is securely held by a four claw setting. This ring is simple and minimal in its design but will have a huge impact when worn on the finger. Make this birthday one to remember by proposing to your loved one with an April birthday.
These drop earrings are designed in a distinctive Art Deco style to give a hint of vintage style to any outfit. The earrings are crafted from 9-carat yellow gold. In recent months, yellow gold has become incredibly popular with many people favouring it over the cooler-toned alternatives. This precious metal has been a hit on both the catwalk and the high street, so these beautiful earrings are sure to be well received. The earrings exhibit a drop style with short lengths of fine chains connecting each diamond set shape. The earrings are finished with a cluster of diamonds arranged in a kite-shaped formation. These earrings will be the perfect statement piece for any occasion.
For those who prefer a more minimal style, these earrings are a lovely option. This simple stud style can be worn every day and for any occasion. They will pair beautifully with any other accessories due to their simple design. The earrings are made from 9 carat white gold to complement the cool tone of the diamonds that they are set with. Each stud earring is set with a single round cut diamond. The diamonds are secured using a four claw setting. The earrings will make a beautifully sparkly, yet very subtle, addition to any jewellery collection. The understated elegance of this accessory will ensure it's loved by people of all tastes.
A simple pendant necklace is a staple in any jewellery collection and this diamond set example is perfect for someone with an April birthday. This necklace will pair equally well with a plain white t-shirt as it will with an occasion dress. The necklace is made from 9-carat white gold for a chic, modern look. White gold perfectly complements any other accessories it is worn with due to its attractive neutral cool tone. A circular pendant hangs from the centre of the chain. This pendant is set with a brilliant round cut diamond that is sure to catch the light perfectly when worn around the neck.
This bracelet would make a lovely gift for someone who likes more unusual jewellery. The bracelet is crafted from 9-carat yellow gold, giving it a beautiful warm tone. Yellow gold is often used to give jewellery a slightly vintage feel. The bracelet exhibits an adjustable design, making it easy to put on and remove yourself. This also means that the bracelet can easily be adjusted to fit a range of wrist sizes. The delicate chain of the bracelet is punctuated by small, sparkling diamonds. Between each diamond, there is a crescent moon or star charm. This celestial themed accessory is the perfect on-trend piece that will quickly become a treasured item in any collection.
Nomination is renowned for its personalisable and composable bracelets. This charm can be added to any of the brand's bracelets or watches, making it a beautifully thoughtful gift. The charm is made of stainless steel to provide a hardwearing finish. However, a plate made of bonded rose gold is set across the centre of the charm. This plate is engraved with the word 'April', making it a perfect gift for someone born during this month. The charm is also set with a synthetic diamond to add a hint of glamorous sparkle.
What did you think of our April birthstone gift guide? Which of the recommendations was your favourite? Let us know in the comments!
The post April Birthstone Gift Guide appeared first on First Class Watches Blog.