The photographer Bryan Sansivero is passionate about decay. He enjoys capturing abandoned and desolate American scenarios and old, degraded houses in particular. His photographic work is filled with artistic representations of the past, images of glorious yesteryear that no longer exists.
When Sansivero learned about an abandoned farmhouse in Long Island that remained untouched for roughly four decades, he knew he had to take a peek inside. He was given access to the farmhouse by a local school board and photographed every room of the old Victorian property. What he discovered inside was a sight of beauty and desolation.
An Unwelcoming Front Porch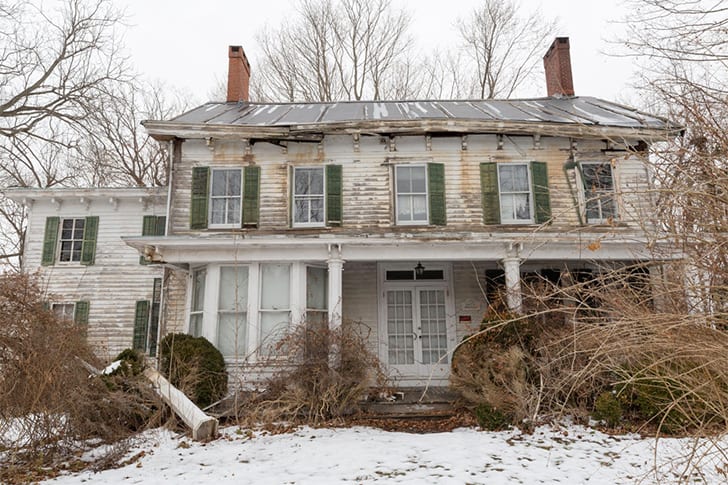 Once a glorious farmhouse from the Victorian era, this Long Island property is now a decayed version of its former self. From the outside, the nice-acre residence doesn't look like much. The roof is falling off, one of the front porch columns was removed, and even the neglected garden makes us think of a classic haunted house.
But while this magnificent home is haunted, it's not by spirits or ghosts. Instead, it's immersed in a world of old memories that work as a vivid document of what family life was like in late 1800s America. Would you dare to step inside?