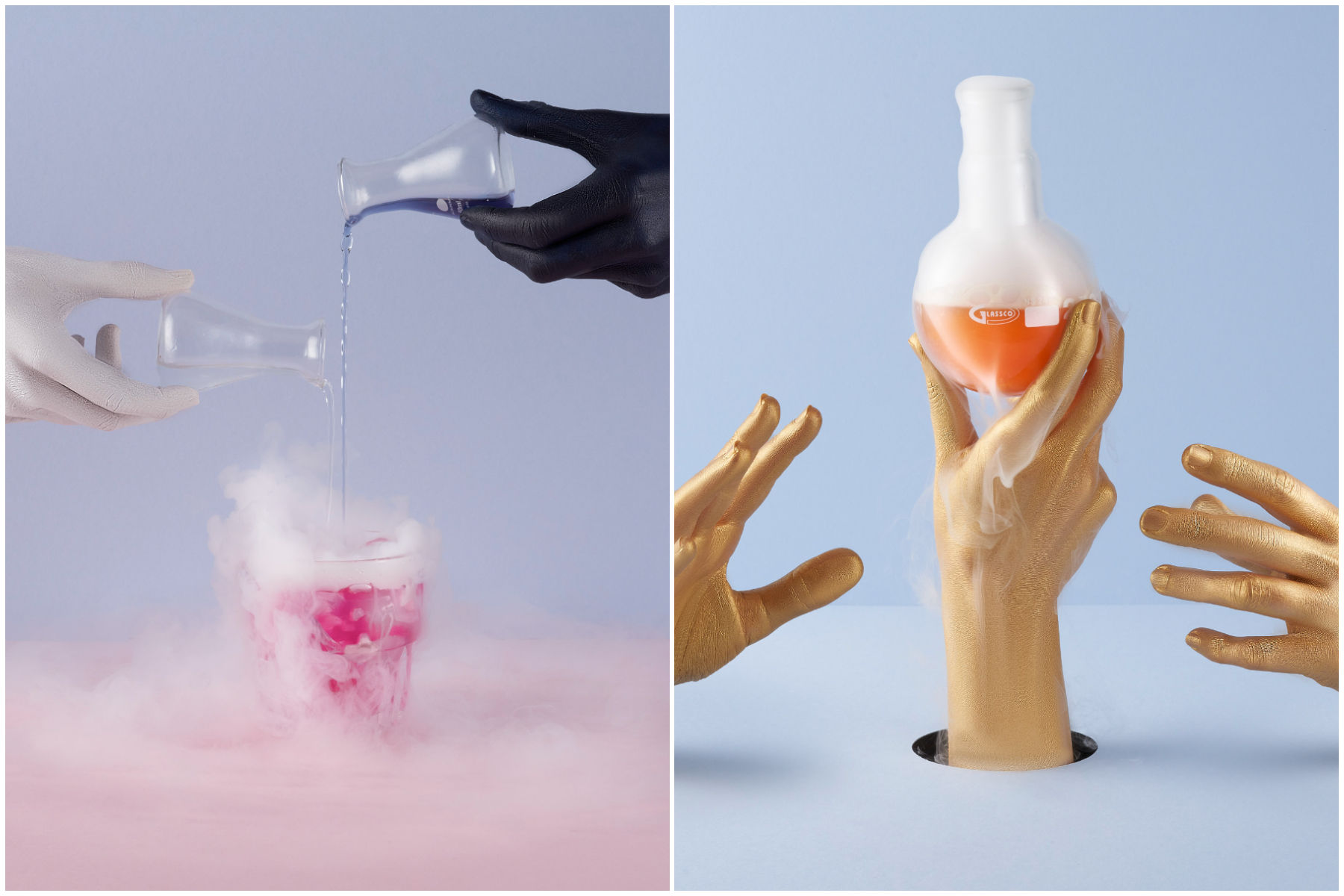 From boozy lemonade stands to a guest shift by one of the world's most influential bartender, here are nine drink events to cheers to this August 2022.
Celebrating Singapore's National Day is Smoke & Mirrors, which is serving childhood-inflected drinks, as Low Tide brings in a flood of rum tipples. Over at Raffles Hotel, Writers Bar is pairing cocktails with desserts from Tarte by Cheryl Koh, and Raffles Courtyard delivers an expanse of summery Hendrick's drinks.
The Scottish gin brand has also partnered with Junior The Pocket Bar on a lemonade stand dishing out fizzes and slushies, and Vin Geek is bringing free-flow wine for its opening. In guest shifts, MO Bar will be hosting UK's The Alchemist and their theatrical cocktails, and Manhattan will feature internationally-acclaimed bartender Shingo Gokan. Finally, Mag's Wine Kitchen marks its 25th anniversary with a series of dinners with top-shelf wines from Australia to France. See below for more.
(Hero and featured image credit: The Alchemist UK)
9 drink events in Singapore to RSVP for this August 2022
It's a swell of celebratory cocktails at Low Tide, which is serving three drinks to commemorate Singapore's National Day. On the menu until 10 August 2022, the bar has teamed up with Rockpool Rum on three cocktails including the Ann Siang Sour, a nod to the neighbourhood's origins with rum, clove, nutmeg, coffee, and lemon. There is also the Rockpool & Tonic, a tropical alternative to the G&T, and the classic Rockpool Daiquiri with fresh lime and sugar.
4-10 August 2022
S$18++ per cocktail
Address
Website
Phone
8952 1145
Cool off with a cold one at Junior The Pocket Bar's cucumber lemonade stand, which opens for business every Friday and Saturday. In collaboration with Hendrick's Gin, they are serving fizzes and slushies made with Hendrick's Orbium and Hendrick's Neptunia, as well as the signature Hendrick's Cucumber Lemonade: a refreshing concoction of Hendrick's Gin, lemon juice, sugar and soda water, garnished with a wheel of lemon and cucumber slices.
Now till 13 August 2022
Fridays and Saturdays, 7pm to midnight
Address
Website
Phone
8121 1462
Keong Saik Road stalwart Mag's Wine Kitchen is celebrating its 25th anniversary with a slew of wine dinners that showcases the restaurant's deftness in pairing modern European food with fine booze. Highlights include a series of gastronomic bites and main courses partnered with spirits including a 15-year-old Eldorado rum and Port Charlotte Whisky 2019, a four-hands dinner with chef Paul Longworth of Rhubarb restaurant, and the Burghound Gala Dinner showcasing premium burgundies from the region's top producers.
15-20 August 2022
S$238++ to S$688++ per person
Address
55 Keong Saik Rd., #01-06, Singapore 089158
google map
Website
Phone
6438 3836
Manhattan extends its Friends of Manhattan guest bartending series with the acclaimed Shingo Gokan. The award-winning Japanese bartender is responsible for some of the world's best bars including Speak Low and Sober Company in Shanghai, and The SG Club and Bellwood in Tokyo. He has also built a bartending empire that spans boutique bar tools brand Ocho and craft spirit The SG Shochu. For his takeover, Gokan will serve a selection of his signatures from his venues.
17-18 August 2022, 6pm – 11pm
S$28++ per cocktail
Address
1 Cuscaden Rd, Level 2 Regent Singapore, Singapore 249715
google map
Website
Phone
6725 3377
MO Bar continues its Nomadic Foragers guest bartending programme with a one-night only shift by Elliot Oxley of The Alchemist. Oxley is the Head of Bar Operations at the English cocktail bar, which is known for its molecular techniques and dramatic presentation they describe as "theatre served." During the evening, Oxley will serve four signatures from his bar including Colour Changing One (vodka, apple liqueur, soda, and citrus) and Light Bulb Moment (gin, Pimm's, ginger beer, raspberry syrup, lemon, and mint).
26 August 2022, 6pm – 9.30pm
S$24++ per cocktail
Address
5 Raffles Ave, Level 2, Mandarin Oriental, Singapore 039797
google map
Website
Phone
6885 3500
Smoke & Mirrors marks Singapore's 57th birthday with an array of cocktails that reference childhood treats. Working with The Botanist Gin, they turned ice pops into Gin & Tonics with four flavours from bandung to sour plum. There is also the Sparkling Calamans, a boozy version of the refreshing lime juice with gin and prosecco. Local dishes including Grilled Chicken Satay are also available to celebrate the national holiday.
9-31 August 2022
S$24-S$25++ per cocktail
Address
1 St. Andrew's Road, #06-01 National Gallery Singapore, 178957
google map
Website
Phone
9380 6313
Writers Bar at Raffles Hotel has partnered with Tarte by Cheryl Koh to offer exquisite cocktail and dessert pairings. Available throughout August 2022, the menu brings together the bourbon- and pecan-based Oriole's Pipe with a Smoked Pecan Tart with caramel and dark chocolate ganache. Another is the Screwpine Swizzle, an aromatic and nutty cocktail that plays up the grassy and toasted notes in the Pandan Coconut Tart. Finally, Million Dollar Cocktail, a tropical gin sour and Writers Bar's best-seller, is joined by the Million Dollar Cocktail Jar sponge cake with lemon mousse, poached pineapple, and pomegranate pulp.
The cocktails and tarts are available individually. Every Sunday, the bar offers them together (S$88++ per person), which comprises of three desserts and three cocktails split into two smaller glasses for toasting with your drinking buddy.
Now till 31 August 2022
S$30++ per cocktail
S$15++ per dessert
Address
Website
Phone
6412 1816
Orchard Road wine bar Vin Geek is celebrating its opening with a bottomless wine promotion. Available on Fridays and Saturdays, tipplers can enjoy free-flow of prosecco, rosé, white, and red wines, or craft beer for two hours. Vin Geek also has a self-service 24-bottle wine dispenser that offers a rotating selection of wines from France, Italy, Australia, Spain and more. Customers can choose between three tasting measures (30ml, 90ml and 150ml) to try more wines at pocket-friendly prices.
Now till 31 August 2022
Fridays and Saturdays, 6pm-8pm
S$60 nett per person
Address
9 Scotts Rd, #01-04/05/06/07, Singapore 228210
google map
Website
Phone
6334 1622
Raffles Courtyard has collaborated with Hendricks's Gin for an exclusive line-up of six cocktails as lush as the bar's alfresco setting. The menu showcases the limited-edition Hendricks's Neptunia in drinks like the refreshing Courtyard Gimlet, while the small batch Hendrick's Orbium is highlighted in Nikita with Pedro Ximenez sherry and matcha syrup. The classic Hendrick's Gin is also embraced in the Papaya Punch, which features papaya milk and lemon juice. G&T enthusiasts can also opt for the Hendrick's Gin & Tonic Experience that includes all three styles of Hendrick's Gin with tonic.
Now till 31 October 2022
Wednesdays to Sundays, 5pm – 10pm
Happy hour, 5pm – 7pm
S$20++ per cocktail
S$15++ per cocktail during happy hour
Address
328 North Bridge Rd, #1st Floor Raffles Arcade, Singapore 188719
google map
Website
Phone
6412 1816
The post 9 drink events in Singapore to cool off at this August 2022 appeared first on Lifestyle Asia Singapore.