By Alfonso Tandazo on Feb 28, 2022 in Argentina, Bolivia, Brazil, Chile, Colombia, Ecuador, Food and Drink, Peru, Regions, South America, Travel Miscellany, Uruguay
Home to almost half-a-billion people, Latin America is a vast continent covering more or less the entire range of climates existent on Earth — from the deserts of Peru to the rainforests of Brazil, from the Andean paramo to the frosty peaks of Patagonia. Like its diverse geography, the peoples and cultures of the region are also astoundingly diverse – and a component of that is, of course, … their foods.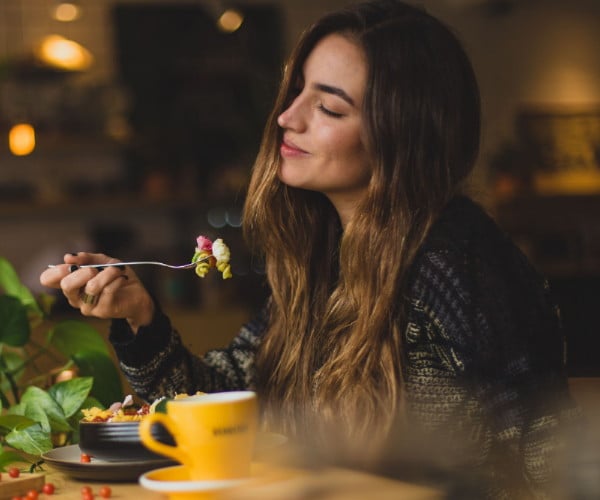 To start looking at such diverse cuisine, we've picked some of our favorite South American national dishes for you to try during your upcoming travels here.
1. Argentina: Asados (Grilled meats to die for)
Argentina… The very name evokes images of sensuous tango dancers, gauchos out on the pampas, fine Malbec wine, and thick juicy steaks.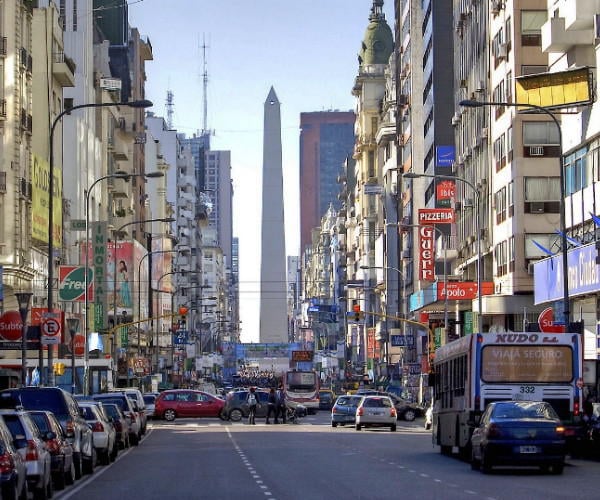 Indeed, Argentina's national dish is asados: a variety of barbecued meat grilled on a parillo (a large grill) that's packed with not only steaks, but ribs, chicken, beef, pork, morcilla (a type of blood sausage), and chorizo (a type of pork sausage).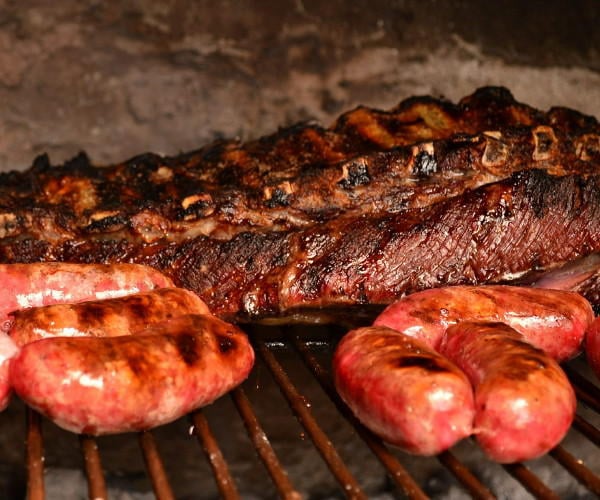 The word asado means "grilled," which is how Argentinians love their food, spending time with family or friends grilling fresh meat in the open air. Not only does the asado represent the comradery and closeness that Argentinians enjoy, but it also shows how important meat is to the country's culinary culture.
2. Bolivia: Salteñas (Bolivian empanadas)
Strikingly beautiful and mountainous, Bolivia literally takes your breath away the moment you touch down. Thanks in part to its harsh mountain landscapes and thick Amazonian jungles, Spanish conquest and large-scale European immigration were impeded. Consequently, Bolivia has suffered few changes. Indigenous peoples have managed to hold onto many of their traditions, with some isolated villages remaining virtually untouched for centuries.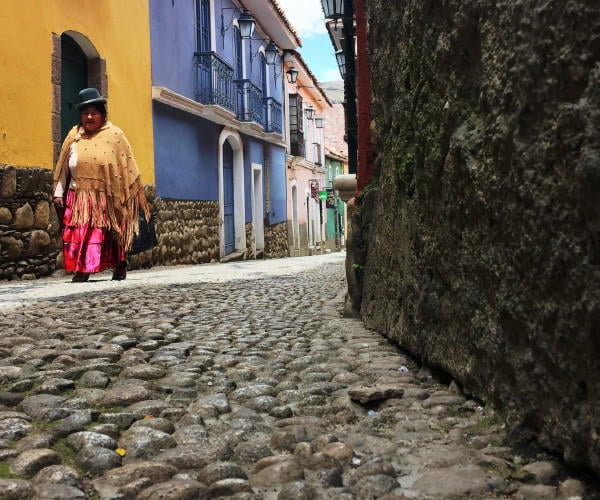 One of Bolivia's traditions is retained in its national dish: Salteñas, a type of empanada. Traditional empanadas, which means "wrapped in bread," have a savory filling wrapped in a fried doughy filling that consists of beef, chicken, or pork as well as chopped vegetables. Bolivian salteñas are very much similar to those, though their filling is runnier, resembling a soup or a stew more than a regular empanada stuffing. The key ingredient to making these salteñas is gelatin, which allows for the ingredients to harden and marinate so that they can soften and melt in the oven without making the dough exterior soggy.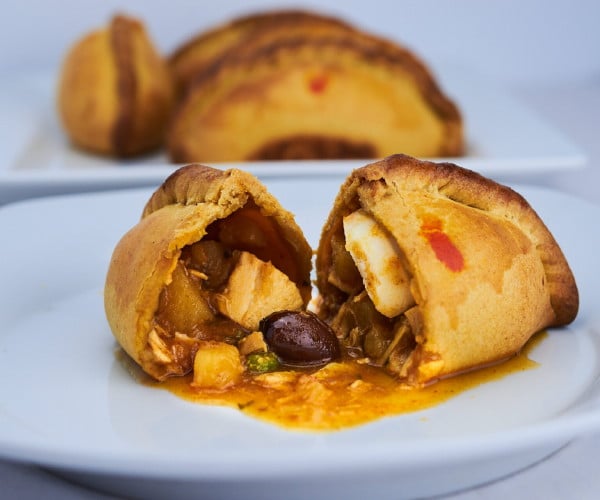 Bolivia's salteñas also differ from traditional empanadas which lie on their side. You can pick salteñas out of a lineup because of their characteristic upright shape. The beautiful pinched seam goes along the top of the half-circle pastry rather than laterally.
Salteñas are commonly served for breakfast or consumed as a mid-day snack. Serve it alongside a spicy Bolivian sauce and you're all set..!!
3. Brazil: Feijoada (Black-bean stew)
A fantasy for most travelers, Brazil is the dream destination where you push back in your beach chair, sip a cold fruity "caipirinha," and watch the girl (or guy) from Ipanema pass by. A country of such mythical proportions, Brazil captivates us with its natural beauty, its outgoing people, and its intoxicating mix of European, African and indigenous influences.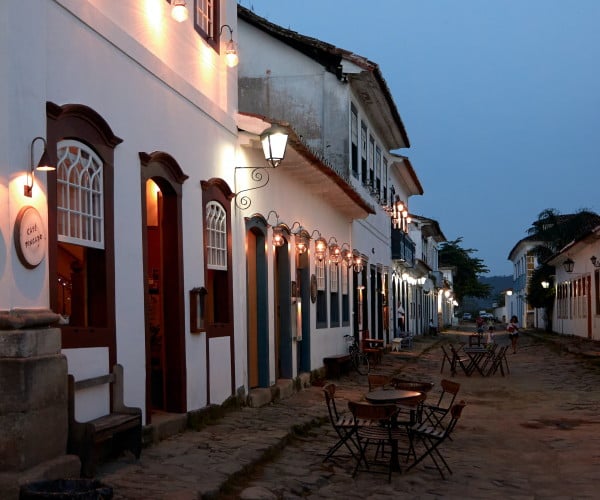 Brazil is one of those experiences that forms a high watermark for most who travel there; with music and dance that could take a lifetime to master as well as restaurants that can satiate the snobbiest patron.
One of the must-try items on any Brazilian menu — from fine dining restaurants to local mom-and-pop eateries — will undoubtedly be Feijoada: a delicious stew consisting of black beans, beef, or pork trimmings, and sausage.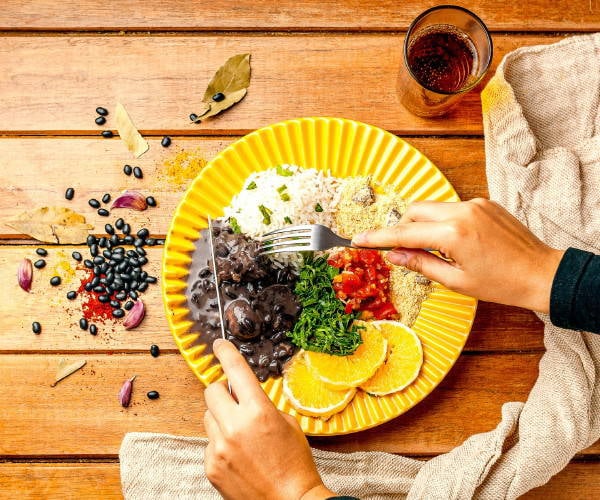 As Brazil is such an expansive country, people throughout the country's various regions prepare their own versions of feijoada. So, while some may dial-up the heat with spicy chorizo picante, other variations are quite mild. But no matter which type of feijoada you try, make sure it has rice, collard greens, and carne seca (or corned beef). And for an even more authentic taste, add any parts of the pig to the mix.
This dish is such a staple in Brazilian cuisine that Saturday is declared dia da feijoada or "day of feijoada."
4. Chile: Pastel De Choclo (Corn pie)
Probably the best-known fact about Chile is its improbable shape. Comically thin and excessively long, Chile stretches from the belly button of South America down to its big toe. In between its distant borders, you'll discover diverse landscapes unfurling across Chile's northern deserts of desolate moonscapes, parched dunes, and pink flamingo-filled lagoons. These gradually give way to palm-fringed sandy beaches that meet native forests, which later become dotted with trendy ski-resorts until finally reaching thousand-year-old ice fields, glaciers and fjords.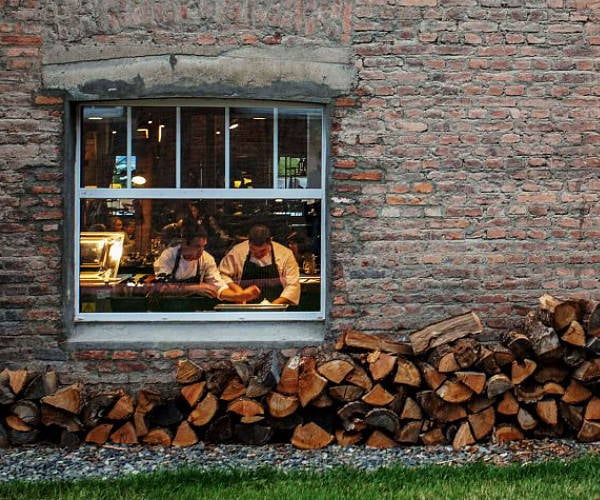 As Chile's narrow borders foster intimacy, regardless of where you travel here, there's always the feeling of being in a small neighborhood, which is why adventurous travelers also have a chance to savor some of the country's most delectable home-cooked meals.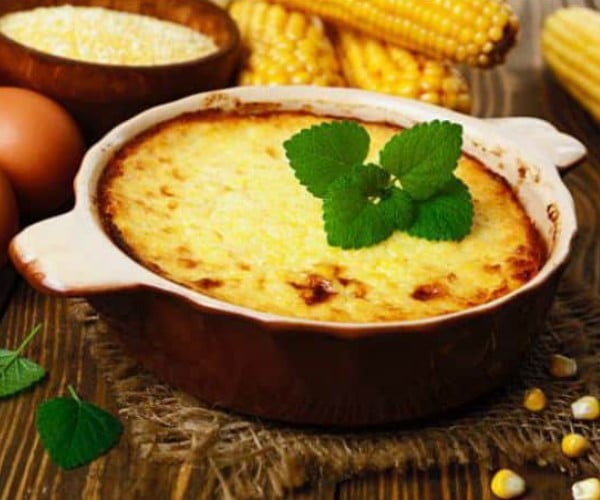 This brings us to Pastel de choclo, Chile's national dish. In Spanish, "pastel de choclo" translates to "corn pie;" though it's actually more of a casserole. Similar to the English corn pudding, the filling usually contains ground beef, chicken, raisins, freshly chopped sautéd vegetables such as onions or black olives, and slices of hardboiled egg.
---
IMPORTANT NOTICE:
If you are reading this article anywhere other than on A Luxury Travel Blog, then the chances are that this content has been stolen without permission.
Please make a note of the web address above and contact A Luxury Travel Blog to advise them of this issue.
Thank you for your help in combatting content theft.
---
The dish is served and enjoyed at almost any time, whether as a quick breakfast bite or for lunch and dinner.
5. Colombia: Bandeja paisa ("Medellin Tray")
Colombia is still represented on streaming platforms by narco-cartel godfathers dressed in camo fatigues and bandoliers. However, this image is gradually giving way to the "magical reality" of a nation that's ideal for sipping coffee, learning salsa, and savoring its delectable home cooking.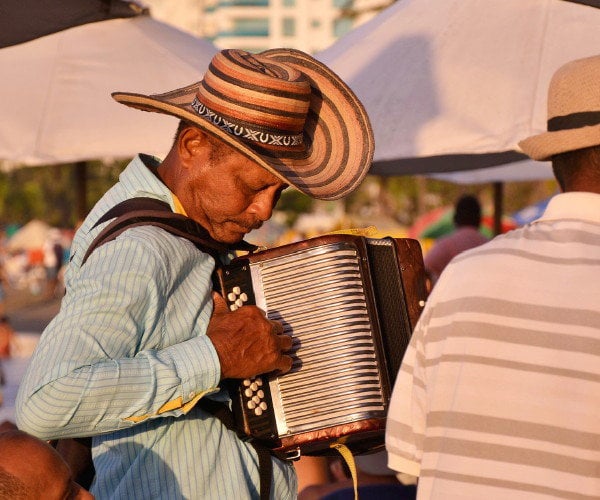 A typical meal popular in Colombian cuisine is La bandeja paisa, which translates to the "Paisa tray." Somebody or something paisa comes from the second-largest city in Colombia, Medellin, so this platter is a traditional dish from Medellin.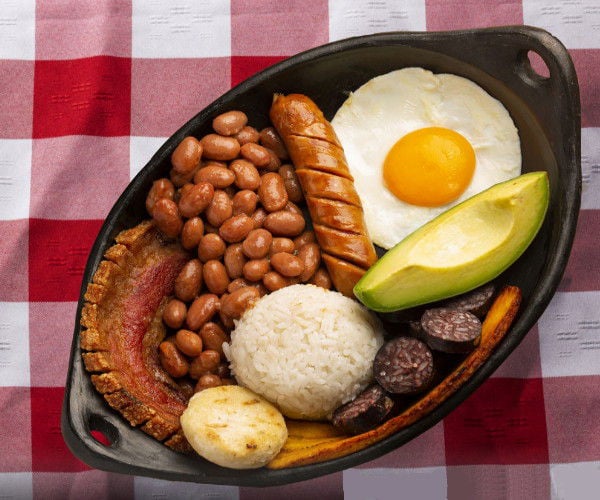 The main characteristic of this dish is its generous amount and variety of food, consisting of red beans cooked with pork, white rice, ground meat, fried pork belly, fried egg, plantain, chorizo, hogao sauce, black pudding, avocado, and lemon. Of course, this tray dish usually comes with the traditional Colombian form of the tortilla called an arepa.
Like Colombia itself, the bandeja paisa was influenced by several different cultures that inhabited the region throughout the centuries, including the indigenous peoples of Colombia, as well as colonial Spaniards and Africans. In the 19th century, French and British colonialists also brought their cuisine with them. All of this has created a mouthwatering mix on which you can fill up to start your day exploring Colombia.
6. Ecuador: Encebollado ("Onioned" soup)
Here in the pint-sized nation of Ecuador, you can find the most startling contrasts of scenery, as well as everything an adventurous visitor could wish for. The country is packed with astonishing biodiversity, stunning colonial architecture, Kichwa villages, the legendary Galapagos Islands, Amazonian rainforest, and bustling markets in the breathtaking heights of the Andes.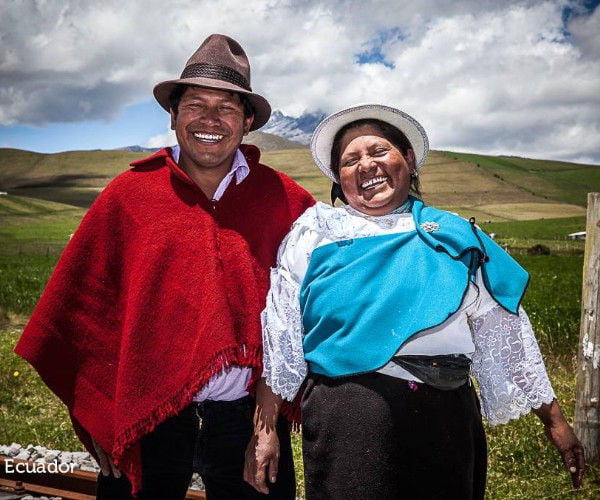 Adding to this mix of tantalizing experiences is the country's national dish:
Encebollado. This is a fish soup characterized by lots of onions (its name is literally translated to "onioned").
Very useful in curing hangovers, the dish is made with fresh tuna meat, cassava root, tomatoes, onions, coriander, chili, coriander, and cumin, which that all form a pungent mix and a base for the soup, called sofrito, while pickled onions go either on top of encebollado or into it.
The soup originates from Ecuador's coast when the fishers were out at sea and made the soup out of necessity. As they had some spices, and fresh fish was readily available, encebollado was created and became widely consumed throughout the country.
7. Peru: Ceviche
A visit to South America isn't complete without a pilgrimage to the awe-inspiring "lost city of the Incas": Machu Picchu, perched high in the Peruvian Andes in the mist-shrouded forests.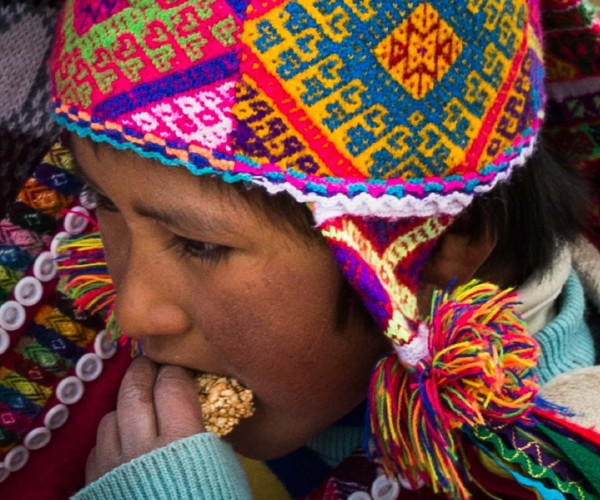 Peru is a nation that's as complex as its most intricate weavings. In fact, in Quechua (the language closest to that of the ancient Inca), Peru means the "land of abundance," which is exactly what you'll discover in this country spectacularly endowed in both natural and human-made attractions.
One of these attractions is the famed Peruvian Ceviche. It's typically made using raw fresh fish soaked in citrus juices such as lime and spiced with chili peppers. Added to these are salt, red onions and ají, Peru's unique chili pepper, all doused in lime juice.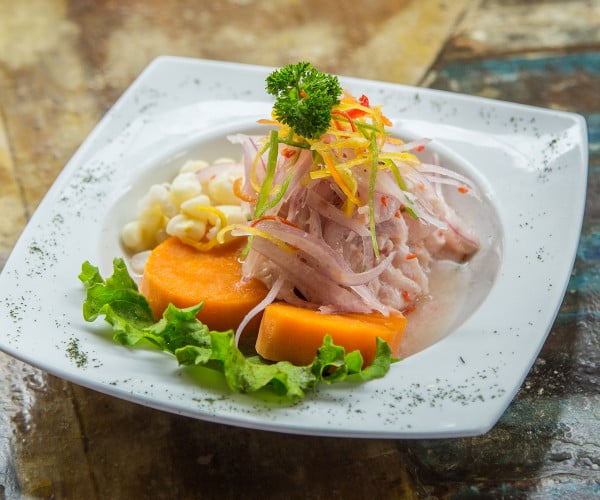 The key is in the acidic marinade — called leche de tigre (tiger's milk) — which changes the proteins in the fish's flesh, in effect, lightly "cooking" it without any heat at all. The result is fantastic: bright, sour, and spicy, ceviche is a bracing appetizer or main course, and is especially delicious when enjoyed close to a body of water.
It's said that the coastal Moche civilization, which flourished almost 2,000 years ago in what is now northern Peru, was responsible for creating ceviche. Today, Ceviche is often considered Peru's favorite dish, which even has its own National Holiday that's celebrated every June 28th. In any case, keep in mind that ceviche is traditionally eaten at lunch, when the fish is freshest.
8. Uruguay: Chivito sandwich
Tucked away between Brazil's carnivalesque glitter and Argentina's sensuous glamor, tiny Uruguay has always languished in relative obscurity. However, after living in the shadow of its flamboyant neighbors for centuries, Latin America's most diminutive country has finally come into the spotlight for international travelers.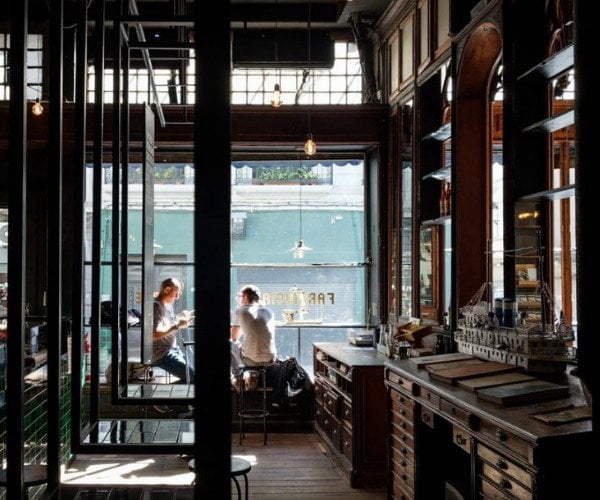 Traveling there, you'll immediately find that the one thing Uruguayan people are prouder of than their soccer is their national cuisine. A meat-lover's paradise, Uruguay produces some of the best quality beef in the world, used in a variety of traditional dishes. One of these is the chivito, an insanely large steak sandwich consisting of tenderized beef steak between two buttered buns, ham, melted cheese, tomatoes, lettuce, and mayonnaise.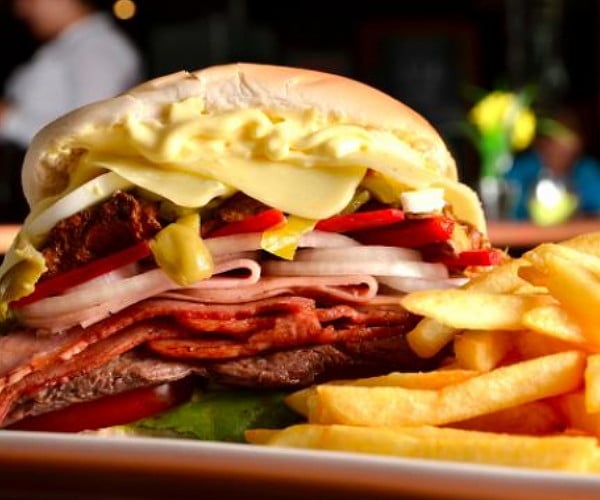 You can include bacon, egg, ham, and steak strips in the chivito. Add some mozzarella melted cheese, lettuce, olives and tomato, and you have the perfect South American sandwich to share with your friends and family. The chivito (which translates to "little goat"), is the Uruguayan version of the perfect sandwich. Loaded with protein, this sandwich packs a big punch.
Alfonso Tandazo is President and CEO at Surtrek Tour Operator. Surtrek Tour Operator is a well-established firm, specializing in custom-designed luxury tours in Ecuador, the Galapagos and throughout the rest of South America.
If you would like to be a guest blogger on A Luxury Travel Blog in order to raise your profile, please contact us.