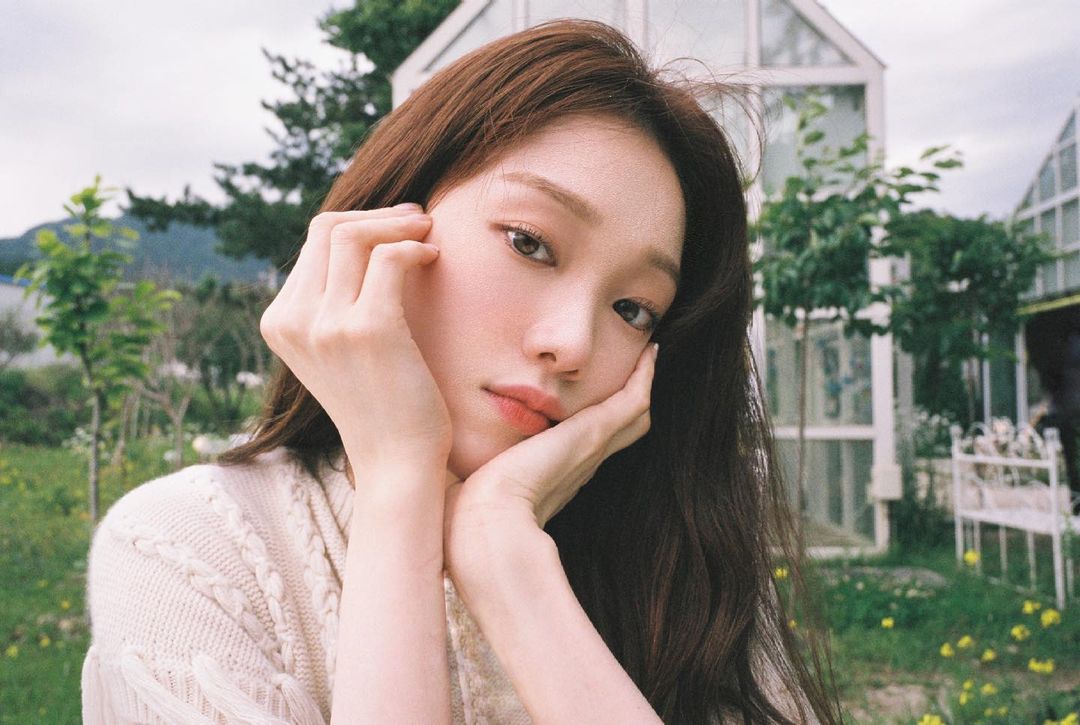 Looking for a complexion that's clear and luminous? The Koreans are known for perfecting their skincare regimen, and one of the biggest highlights in this lauded beauty routine is the religious use of Korean facial essences, a product that's integral to nailing the coveted glass skin look. Here, we seek out seven of the best that promise just that.
We might be biased, but Korean essences are truly regarded as the gold standard for this unique skincare step, and if you needed further proof, just look to all your favourite K-drama actors.
But what exactly is a Korean facial essence, you ask?
These are concentrated treatments that typically comprise hydrating and brightening ingredients. Because they're formulated at a low molecular weight, the best Korean essences encourage optimal absorption of both themselves and the products that follow. It's also usually applied after your toner and before the serum and moisturiser, leaving you with plump, youthful looking skin after.
If you're ready to dive into the world of K-beauty, you'll need to arm yourself with one of these. Read on for our favourite picks for a K-drama-worthy glow.
(Hero and featured image credit: Then I Met You & @heybiblee)
7 best essences to shop for glass skin
The Giving Essence, the key to a luminous, dewy finish, is intended to satisfy your skin with a brightening blend of antioxidants, niacinamide, polyglutamic acid, and ellagic acid. The essence is composed of 80 percent naturally fermented ingredients, including a derivative of fermented sake that clarifies clogged pores, as well as niacinamide and polyglutamic acid to increase moisture levels and reveal a radiant, even tone.
This cult Korean essence is the equivalent of a massive glass of water to parched skin. It contains green mineral water – an extract derived from plants such as kale, watercress, and beets – which swiftly absorbs into the skin, leaving it fresh, plump, and soothing with no residue.
Formulated with Pure Fermented Green Tea Extract, Lemon Seed and Rosewood Oil, The Chok Chok Green Tea Watery Essence deeply moisturises the skin to soothe and revitalise for a hydrated, healthy complexion.
This essence is fragrance-free and lightweight yet potent; the skin-nourishing formula contains the yeast extracts of Himalayan purple barley and gemmule, which are fermented to provide skin revitalising benefits for radiance. For the uninitiated, purple barley thrives even in the most barren soil of the Himalayas, and gemmules contain concentrated nutrients that further ensure barley's survival. The facial essence provides eight key skincare benefits: clarity, moisture, skin tone, texture, soothing, smoothing, hyperpigmentation, and protection.
Saturday Skin Press Pause Moisturizing Beauty Essence is a concentrated beauty essence with a lightweight texture that boosts hydration and suppleness. Formulated with an exclusive peptide formula that supports the skin's natural regeneration process, the complex supports collagen and elasticity while reducing melanin production for a flawless complexion. It also contains pomegranate extract to increase firmness and elasticity, avocado protein extracts to improve the natural skin barrier, and peach extract to increase suppleness and skin vitality.
This product comprises only one ingredient: red ginseng extract. This extraction is prepared for 70,000 hours over 2,920 days, which helps in making the formula as concentrated as possible. Red ginseng, according to Donginbi, is known to brighten, refine, and soothe the skin, and because of its mono-formulation promises that the odds of skin irritation or sensitivity are quite minimal.
COSRX Advanced Snail 96 Mucin Power Essence contains 96 percent skin-friendly snail secretion filtrate, which is great for repairing damaged skin, improving skin elasticity, and maintaining moisture levels throughout the day. It includes the most important elements that nourish, repair, and revitalise the skin. Snail mucin has the power to cure dry patches, acne outbreaks and hyperpigmentation. With consistent application, your skin will glow.
The post 7 best Korean essences for hydrated, glowing skin appeared first on Lifestyle Asia Singapore.