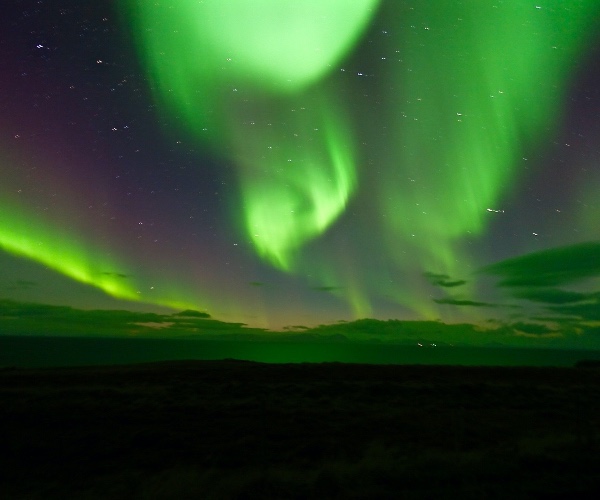 Iceland has become one of the world's top travel destinations, yet it still feels like you've stumbled across an untapped gem. If its natural beauty and sheer vastness of incredible scenery aren't enough to tempt you there, the thriving local culture should be. The country will have you in awe; every corner you turn has rugged and unspoilt nature, from its volcanoes, glaciers, geothermal pools to its iconic waterfalls.
1. Soak it up
A visit to Iceland isn't complete without experiencing soaking in a geothermal pool. Indulge in Iceland's most iconic geothermal spring, the Blue Lagoon. Located near the Keflavik Airport, it is the perfect beginning point to your Icelandic adventure. The mineral-rich, steamy waters will have you feeling refreshed and ready to explore the rest of the country. You can enjoy swim-up bars, spas, and even the Silica Hotel's on-site accommodation.
2. Witness a light show
The Northern Lights or Aurora Borealis draws in thousands of visitors per year, and rightly so. If you are lucky enough to witness them, you will see the sky come to life in a celestial dance of colours and light. Book a private tour; although you won't be guaranteed a sighting, the experienced guides will take you to the best spots. When the night skies are darker, it is best to visit between October and April to improve your chances.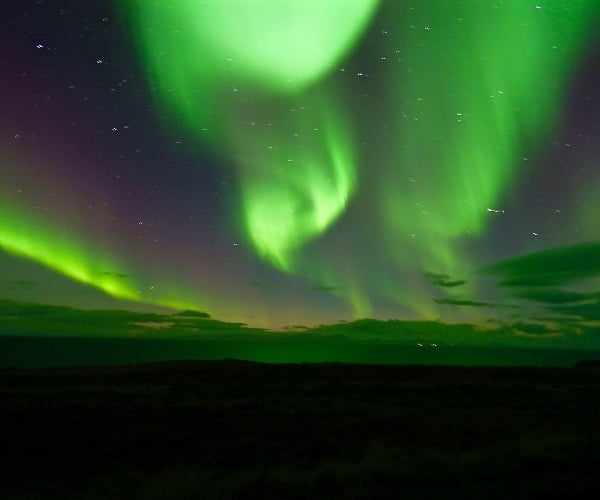 3. Enjoy luxe gourmet
From lights to stars, book a table at the atmospheric Dill, Iceland's only Michelin star restaurant located in Reykjavik. You will enjoy a multi-course menu comprised of traditional Icelandic methods merged with modern techniques. The restaurant has a strong sustainability and foraging ethos, serving the freshest ingredients alongside an organic wine pairing.
4. Tour in style
The Golden Circle is the perfect tour to experience the power and beauty of Iceland's nature. It comprises the three main attractions, Thingvellir national park, Gullfoss waterfall and the geothermally active valley of Haukadalur, which contains the geysers Geysir and Strokkur. See these sights with your driver and private tour. In one day, you will witness the presence of the tectonic plates of America and Eurasia admire the most beautiful waterfall in Iceland and the world-famous Geysir.
5. Sleep in sustainable chic
The ION Adventure Hotel, located in the UNESCO Thingvellir National Park, is about an hour from Reykjavik. This converted abandoned inn for workers at the nearby Nesjavellir Geothermal Power Plant has been developed into a chic retreat. The isolated location means the service and facilities are unparalleled, and its iconic design encompasses sustainable practices and innovative materials. You can also enjoy an evening in The Northern Lights bar, a glass cage at the end of the building designed purely for aurora borealis viewing.
6. Get the adrenaline pumping
Iceland is an adventure junkies playground packed with various adventures. From hiking the central highlands, glacier trekking, ATV driving, exploring ice caves, white water rafting, horse-riding, and scuba diving between continents. The country's variety in nature and landscapes enable a myriad of activities to be had, most of which can be booked through a private guide.