Staying active is easy once you have the Garmin Venu 2S to elevate your fitness game.
As someone who enjoys working out as a stress reliever, reviewing the Garmin Venu 2S came at perfect timing. Staying indoors and succumbing to slothful days have hit me from time to time. As a part-time spin instructor, my productivity level went on a downward spiral when in-studio classes were prohibited in Malaysia. Thankfully, my love of breaking a sweat did not end there. When the whole world came to a halt, I managed to set some time aside for a swift workout session – be it for 15 to 30 or 45 minutes – whenever I could. Unsurprisingly, having a smartwatch does help boost productivity, acting as a reminder to get your body moving when you are feeling sluggish. 
If you've been searching for the perfect smartwatch, consider the Garmin Venu 2S. Scroll down to read my thoughts on the watch after having reviewed it for a month.
Take care of your health 
Before I get into the juicy part, prioritising self-care and health is crucial in the present state we're experiencing. With WFH and local parks closed, it's difficult to find willpower to work out indoors sometimes; and more so for me.
With the Garmin Venu 2S in hand, I was thoroughly impressed with the features of this 40mm watch. Of course, the purpose of buying a smartwatch includes the goals you want to achieve. With a fitness tracker, you can conveniently conquer anything, even on lazy days. Tracking your health stats is effortless when the watch keeps count of calories, stress levels, blood oxygen saturation and it even monitors your breathing throughout the day. 
Despite weighing at 38.2g, this watch packs a punch. Its incredible features help the wearer feel the urge to stay active throughout the day. It's incredibly lightweight and doesn't feel too bulky on the wrist. You may also consider this as a gift for your parents – knowing it helps monitor the well-being of your folks in the long run. 
Track your fitness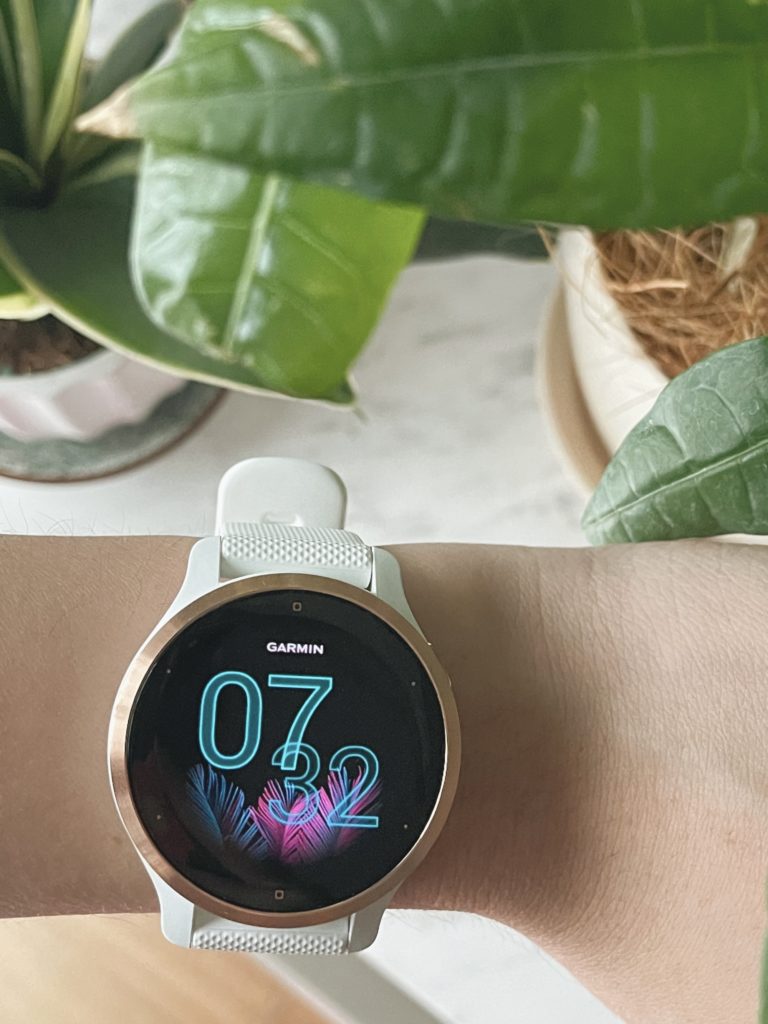 Working out has never felt like a breeze until I had the Garmin Venu 2S. With the help of the built-in sports app, I can track my achievements such as calories burned, daily steps, floors climbed and intensity after every workout. The liberty to choose from more than 1,000 exercises to build a structure was enjoyable, just like having a personal coach at home. I was surprised by how helpful it was in completing a HITT workout, keeping track of the number of reps, intervals and when to rest. Like a trainer for your squats, push-ups and more, the watch accompanies you every step of the way. It is especially helpful for someone like me who has a tough time remembering the number of reps remaining.
Other exercises and sports on this phenomenal list include running, hiking, cycling, yoga, HIIT, bouldering, SUP, and more.
Are you drinking enough water?
As someone who relishes the goodness of staying hydrated throughout the day, the ability to track my water intake down to the minute made a huge difference. This helped me realise that I wasn't drinking as much as I was supposed to – which came as a surprise to me, considering the countless times I would waltz into the kitchen. You can log your fluid intake, if you're interested to know whether you've reached your goal. Though not an essential feature per se, for me, it was a brilliant bonus.
Check out the Garmin Venu 2S online.
Hero image credit: Garmin; Featured image credit: Lifestyle Asia KL
The post 3 reasons why the Garmin Venu 2S caters to any health enthusiast appeared first on Lifestyle Asia Kuala Lumpur.