Many athletes have carried their success off the field to start their own lifestyle brands, especially in the worlds of fashion and beauty.
While some have collaborated with existing labels, others have chosen to start from scratch. From Serena Williams' fashion line to David Beckham's grooming products for men, we look at some athletes who are making their mark in the industry with lifestyle brands ranging from leisure to luxury.
These famous sportspersons are running their own lifestyle brands –
Serena Williams
Winner of 23 Grand Slams, the highest by any player in the singles competition of the Open Era, tennis ace Serena Williams launched her fashion line S by Serena in 2018. Her clothes are designed to cater to diverse body shapes and sizes. Her label sells a range of jackets, trousers, skirts, leggings, jumpsuits and jewellery. She showcased her Autumn/Winter collection at New York Fashion Week in September 2019.
Before starting the brand, she spent two years studying fashion at the Art Institute of Fort Lauderdale in Florida, US. She has previously designed for Home Shopping Network on a collection of statement jewellery and fashion accessories, and in 2019, collaborated with Nike to tap on a team of emerging New York City designers for a range of footwear and apparel.
Cristiano Ronaldo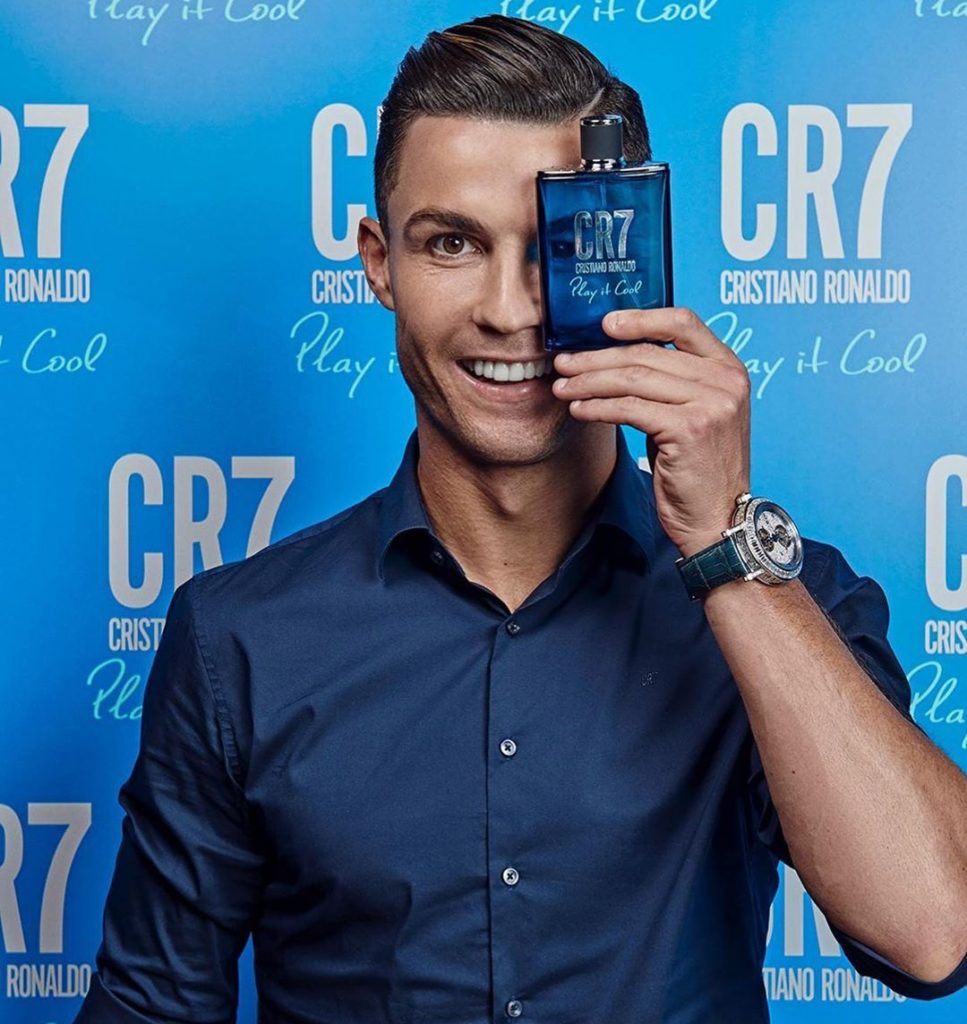 The Portuguese footballer, who plays for Italian Serie A club Juventus, is one of the biggest and highest-paid players in the world of sports. Using his initials and his jersey number, Ronaldo launched CR7, a fashion boutique in Funchal on Portugal's Madeira Island in 2006. The lifestyle brand has since expanded around the world and today includes high-end denim, eyewear, underwear, footwear and fragrances. Fun fact: Ronaldo is so popular that astronomers named a galaxy CR7 in his honour in 2015.
Maria Sharapova
 The former tennis star became the co-owner of Supergoop, a UV-focused skincare company founded by Holly Thaggard, in 2014. The company has a wide range of sunscreen products for all skin types and tones. Sharapova also owns Sugarpova, a company she founded in 2012. Selling sweets and candies, the brand's revenue, according to Forbes, was around US$20 million as of 2019. Expanding her business portfolio in 2020, she also invested in the wellness company Therabody which is best known for its Theragun — a hand-held massage device.
Virat Kohli
The only Indian on Forbes' highest-paid athletes list of 2020, Kohli has become the face of many renowned brands like Audi, MRF and Philips India. In 2014, Kohli became the co-owner of luxury fashion and accessories brand Wrogn with Universal Sportsbiz. He is also the ambassador of the brand's men's lifestyle products such as T-shirts, casual shirts, jeans, eyewear, sneakers and caps. Wrogn is one of the sponsors of the Kohli-led Royal Challengers Bangalore since the 2018 edition of the Indian Premier League (IPL).
The Indian national team skipper also launched One8, a shoes and accessories brand, in collaboration with Puma in 2017. According to Forbes India, One8 earned a revenue of around US$18.9 million by June 2019. Among other ventures, he co-owns the London-based social networking startup Sport Convo, has a restaurant named Nueva in New Delhi, and owns the Chisel India chain of fitness centres across the country.
Venus Williams
In the world of fashion, the multiple-time Grand Slam champion is best known for her ready-to-wear line called EleVen. The brand was originally launched in 2007 with the now-defunct retailer Steve & Barry's, but was relaunched in 2012. EleVen sells everything from beauty products to activewear for all sizes.
Like her younger sister Serena, Venus has studied fashion design at the Art Institute of Fort Lauderdale. She launched EleVen the same year she graduated. She also owns the interior decoration firm V Starr Interiors and has invested in the wellness brand Astura. Her latest venture is Happy Vikings, a plant-based protein shake brand launched in December 2020.
Lukas Podolski
The German football legend started his streetwear line Strassenkicker in 2016. The company produces T-shirts, hoodies, tracksuits, caps and accessories reflecting a thematic connection to Podolski's hometown Cologne. In 2020, he launched Strassenkicker Base, a gaming arena, with Japanese internet service company Rakuten. It has five artificial grass soccer pitches, two multifunctional pitches for futsal (a form of indoor soccer) and a panna cage (for street soccer game panna), along with space for wheelchair sports and e-gaming.
David Beckham